Wrekin Housing Trust
11 Bellstone, Shrewsbury, SY1 1HU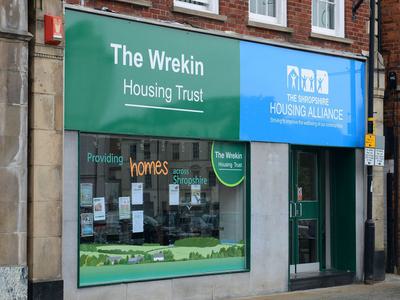 Information
The Wrekin Housing Trust is one of the largest social housing providers/housing associations in the West Midlands with almost 12,000 homes for rent (and low-cost home ownership) across Shropshire and Staffordshire.
It was established in 1999 when over 13,000 homes were transferred from Telford & Wrekin Council, the country's largest transfer of homes at that time. Their portfolio of homes is growing through new developments across Shropshire and Staffordshire and includes everything from apartments in well-established residential areas to townhouses and family homes in both rural and town locations.
Working in partnership with Newcastle-under-Lyme's Choices Housing Association, the trust also provides registered care homes, domiciliary care and housing-related support for a range of clients with differing levels of care and support needs.
Customers are served by a network of local and accessible shops and offices in convenient high street and neighbourhood locations throughout Telford, and in Shrewsbury and Stafford.