Cirque: The Greatest Show
Next event date
Sun, 21st Jan 2024 - 16:00 - 18:00
Frankwell Quay, Shrewsbury, SY3 8FT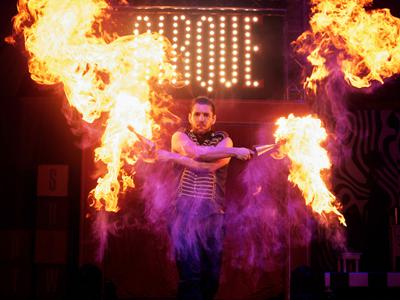 About this event
Where Musical Theatre Meets Circus
Welcome to a world where the very best of musical theatre showstoppers meets jaw-dropping circus spectacular. A world that explodes into colour as everyone's favourite West End and Broadway hits combine with breath-taking, amazing aerialists, incredible contortionists, fabulous fire jugglers and thrilling feats of agility and flair.
It's the brand-new variety spectacular everyone is talking about for 2024. Let the music lift you on a truly wondrous journey bursting with kaleidoscopic colour. Stars of the West End combine with incredible circus performers as the biggest hits from your favourite theatre shows are brought to the stage in unique, spellbinding style.
An all-star cast performing the big, big numbers from your favourite shows are joined by mesmerising circus stars – making for an enchanting production that is charming and astonishing in equal measure.
All event dates
Sunday 21 January 2024, 16:00 - 18:00
Monday 22 January 2024, 19:00 - 22:00