Feel the Music
Next event date
Sat, 20th Jan 2024 - 19:30 - 21:30
Frankwell Quay, Shrewsbury, SY3 8FT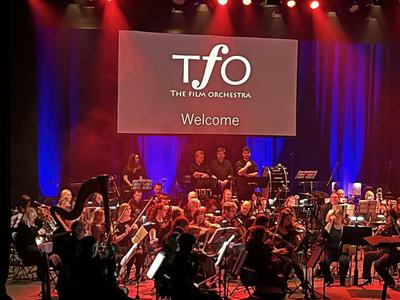 About this event
Making their first visit to Shrewsbury since 2016, The film Orchestra, under the baton of TfO Principal Conductor David Curtis, will perform an exciting concert of film and TV music in support of Hope House Children's Hospices.

This 70-piece orchestra will play some of their favourite scores from recent years, including music from Star Wars, James Bond, Pirates of the Caribbean and E.T. Vocalist Amy Elwin will join the orchestra, along with the TfO Choir.

The performance will include large screen projections and effects to make it a great evening for all. Proceeds donated to Hope House Children's Hospices. Event costs covered by Ibis Healthcare.