Get epic in front of the camera
Next event date
Fri, 8th Dec 2023 - 10:00 - 14:30
Highly Flammable Studios, Roushill Bank, Shrewsbury, SY1 1PN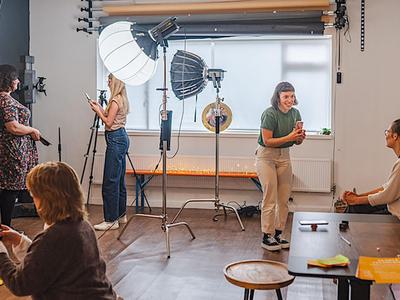 About this event
Wanna radiate confidence when you show up on camera? We got you.
This workshop is led by Aaron Child from Painted Life Productions and owner of Highly Flammable Studios. The studio is a super cosy and creative space with endless inspiration and opportunities.
Expect fun and silliness paired with some really useful knowledge and skill building.
You'll learn about the storytelling behind your videos to create more excitement, finding inspiration, and flattering lighting and angels. Leave with the confidence to continue creating.
There'll be a lunch break in the middle of the day, supplied by us. Please get in touch with any allergies or dietary requirements. Snacks and drinks will be available all day!
We look forward to seeing you there!