Make A Wish Music Festival
Next event date
Sat, 6th Jan 2024 - 15:30 - 23:00
The Buttermarket, Howard Street, Shrewsbury, SY1 2LF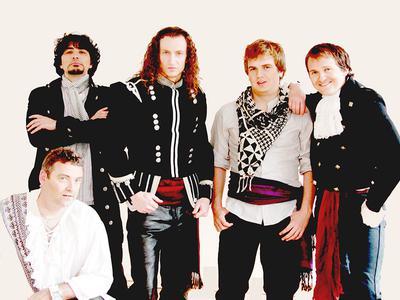 About this event
The Make-A-Wish Music Festival 2024 comes to Shrewsbury at The Buttermarket on Saturday 6 January 2024 - don't miss it! This great all-day charity music festival will feature:
Wish - Established professional Pop Rock band with an 80's flavour, influences include Take That, Earth Wind and Fire, The Feeling, and ELO. Featuring Andy Wish
The Vince Dunn Orchestra - Vince Dunn leads a new and exciting Orchestra that performs an eclectic mix of Jazz, Latin, Funk and Classic Big Band Swing, featuring the very best of vocal talent around.
Brass Monkees - Brass Monkees are a lively bunch bringing an action packed fun-filled combination of Soul, R&B, Funk, Motown & Pop.
Black Cart - "Black Cart is an independent rock band with a focus on great melodies enhanced by soaring guitars and engaging keyboards over driving drums"
Collider Skies - A tight, boisterous, melodic bomb of a band, known for their catchy hooks and sing along tunes.