Make Your Own Silver/Gold Ring or Pendant with Bardo Jewellery
Next event date
Fri, 2nd Feb 2024 - 18:30 - 21:30
Snoop, 73 Wyle Cop, Shrewsbury SY11UX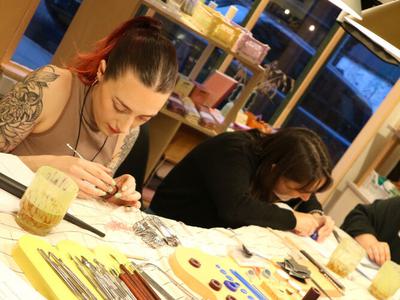 About this event
Join us for an evening of jewellery making delivered by experienced local jeweller, Cath Sawyer from Bardo Jewellery.
Create your own silver/gold ring or pendant within a small group workshop, where you can gain first-hand experience in jewellery design & manufacturing as well as some 1-1 teaching time.
You can now split the cost across 2 simple payments, and if purchasing as a gift we can provide you or the recipient with a voucher!
The class will run for approx 3 hours, depending on how detailed a piece you're creating.