Shrewsbury Prison Ghost Hunt
Next event date
Sat, 2nd Dec 2023 - 21:00 - Sun, 3rd Dec 2023 - 03:00
Shrewsbury Prison, The Dana, Shrewsbury, SY1 2LF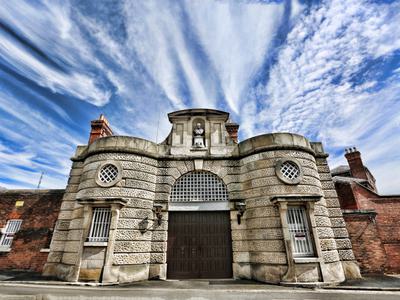 About this event
Your ghost hunt at HMP Shrewsbury Prison "The Dana" will see you exploring this haunted location in the dark. Are you ready to be creeped out?
At this old Victorian prison you can expect dark, cold, isolated cells, a maze of corridors and the uneasy feelings brought about by standing below the executioner's noose in the execution room – where many met an unpleasant death as payment for their crimes, being hung by the neck until dead.
Your ghost hunt at Shrewsbury Prison will see you exploring this vast location, accessing many different areas in the dark when all day visitors have gone to bed. On your ghost hunt you will be able to experience glass divination, table tipping and a group human pendulum experiment. Plus, for those comfortable enough Ouija boards will also be available for you to use. All to aid your communication with the dead.
You will also have a whole host of the most up-to-date ghost hunting gadgets to use whilst you carry out your ghost hunt. Taking part in spirit callouts, inviting spirits to interact with the environment that is being measured by the equipment, then wait and see what happens.

Haunted Houses Events likes to work in small teams to give you the very best experience possible. For the very, very brave – lone vigils (ghost hunting in a room all alone) are very popular and opportunities to do so will be given – But be warned! Doing so in the execution room should only be for our more hardened investigators.