2 Gins of the week & a platter for £22
Upper Gallery, Shrewsbury Market Hall, Shoplatch, Shrewsbury, SY1 1HQ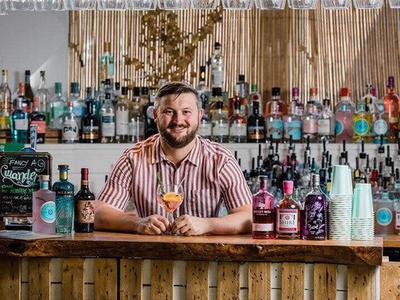 About this offer
Looking for something new and exciting to try? Come and visit us at Gindifferent, where we showcase a range of unique and delicious gins from near and far. Our gin of the week selection features a rotating selection of hand-picked gins with interesting and bold flavours from near and far. To complement your gin experience.

Feeling peckish, why not indulge and combine two of our gins of the week and one of our locally sourced platters? You'll get a delectable selection of meats, cheeses, and other locally sourced treats that are sure to tantalize your taste buds, all for just £22.
*Offer Available from 11am till close Tuesday - Friday and until 5pm Saturday.
About Gindifferent
Welcome to Gindifferent, where we're passionate about gin and all that goes into creating the perfect serve. We pride ourselves on providing an unparalleled selection of gins from around the world, alongside a range of premium tonics and mixers to ensure each and every gin we serve is the best it can be. Our knowledgeable staff are on hand to guide you through our extensive range of gins, from traditional London Dry gins to exotic and unusual botanicals.

But we're not just about gin - we also offer a carefully curated selection of wines, beers, and spirits, alongside a menu of delicious bar snacks and small plates made with locally-sourced ingredients. Our cosy and relaxed atmosphere is the perfect setting to wind the day away.

One of the highlights of our bar are the tasting events we host regularly. Whether you're a seasoned gin lover or just starting out, our tastings are a great way to learn more about different gin styles and brands.

We're also proud to be situated in Britain's favourite market hall, Shrewsbury Market Hall a hub of local independent businesses. Our charming corner bar is the perfect spot to relax and unwind after a busy day of shopping and exploring. Whether you're a gin aficionado or just starting to explore the world of gin, we have something for everyone. Come join us for a drink and discover what makes Gindifferent the ultimate destination for gin lovers.