Students get 20% off repairs at iRehab
Lower Level, The Darwin Centre, Shrewsbury, SY1 1PL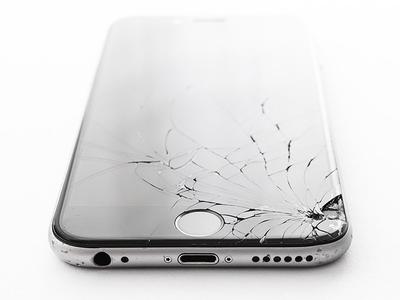 About this offer
Students can take advantage of 20% off mobile phone accessories and repairs of phones, tablets, laptops, consoles, Macbooks, smartwatches at iRehab Repairs, located in The Collective. .
*This offer excludes any multibuy offers and T&Cs apply.
About The Collective
Welcome to The Collective, a unique shopping destination in The Darwin Centre, hosting a variety of Shrewsbury's local independent traders. From entertainment and tech to fashion, music and even a delicious bite to eat – The Collective is an exciting showcase for Shrewsbury's independent retailers.
Discover these stores at The Collective:
Dada Oriental Thai – Dada Oriental Thai is a family-run authentic Asian supermarket specialising mainly in Thai Cuisine. Offering curry sauces, seasonings, sweets & snacks, freezers full of good value key ingredients and fresh Boba Tea – Dada offers a full taste of Thailand that can't be found at your local supermarket!
Darwin's Barbers – Offering incredible customer service and experience, especially for the little ones – Darwins's Barbers treats every customer like a special guest. Using only the best products for your skin and hair, you can kick back and relax at every appointment while the talented barbers freshen your mop up!
Heavenly Brides of Shrewsbury – To offer their full attention and provide a memorable experience, Heavenly Brides opens by appointment only – meaning you will have the shop to yourself! Suzanne has been in the bridal industry for several years, so is the perfect host for helping you find your dream dress! Heavenly Brides stocks a wide range of dresses and accessories, so you'll be spoilt for choice every time!
iRehab – iRehab are specialists in mobile phones, tablets, and MacBook repairs. With same-day service for mobile phones and tablets and MacBooks (depending on the nature of the problem). All repairs come with a guarantee of peace of mind. You can also find a range of accessories including mobile phone cases and chargers as well as the latest in screen protection for most models.
IM Hair Extensions - My name is Lisa and I run LM Hair Extensions, I have nearly 10 years experience in hair extensions and specialise in the safest heat and glue free methods. I have recently released a range of hair care products created specifically for hair extensions, I will be expanding this range in the coming months.
Meena Beauty Salon - Our newest independent business, Meena's Beauty Salon, has landed with a spa days' worth of treatments including threading, tinting, facials, waxing, lashes, and head massages! Threading started as Meena's speciality – an ancient art of removing fine hairs with 100 cotton thread for high quality and clean finish that aims to reduce hair growth in the long run.
Portfolio - Portfolio specialises in beautiful womenswear – from casual styles to stunning statement pieces. Offering wonderful customer service and styling guidance, Portofolio is the place to go to find great outfits for your wardrobe all year round!
SheLovedPreLoved - Welcome to Shelovedpreloved, a small family run business. We specialise in Preloved women's, men's and children's clothes, vintage, retro and Y2k items. Items are sourced from across the UK, then cleaned and repaired so they look virtually brand new.
Sydney's Cafe - A friendly town centre café with great coffee, a large selection of teas and a full breakfast menu. Sydney's Café specialises in providing a homemade lunch menu including quiche, cottage pie, lasagne and a selection of vegetarian and gluten-free meal options.
Tubeway Records - If you're a record enthusiast – Tubeway Records is the store for you! Stocking records old and new, including rare and collectable items, there is something for everyone! Not only that, you'll find plenty of music and pop culture-themed apparel to show off your love of music and movies.