Posted 20 Mar 2022
Canoe the Severn, Walk the famous hills and visit Shrewsbury
Shropshire may be one of the UK's quietest counties, but there's a lot going on. The Guardian explores Shropshire and Shrewsbury, and takes a trip to the award-winning Shrewsbury Market Hall.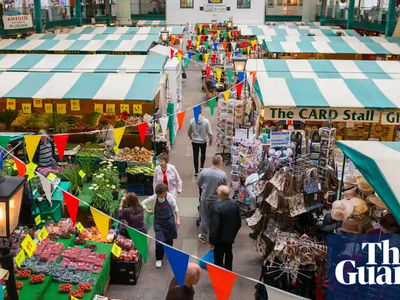 Home to more than 50 independent traders, Shrewsbury Market is one of England's best and most vibrant, with stalls offering everything from books, antiques and gifts to a huge array of local fruit and vegetables, alongside artisanal meats, cheeses and breads and locally produced wines, beers and gins. Open from Tuesday to Saturday every week, the market is dotted with small cafés and restaurants. Or head to Csons, run by four brothers, with inventive dishes from around the world. Later this year, visitors to the town will be able to see inside Flaxmill Maltings, a vast 18th-century mill that will offer an unparalleled insight into the town's industrial past.
Click here to read the full piece from The Guardian.