All about Shrewsbury
Want to know what makes Shrewsbury so special? It's more than just timber-framed buildings, churches and flowers. Scooped in the loop of the Severn for over 1,000 years, Shrewsbury is a bustling market town with a fierce sense of independence and individuality, striving to break the mould.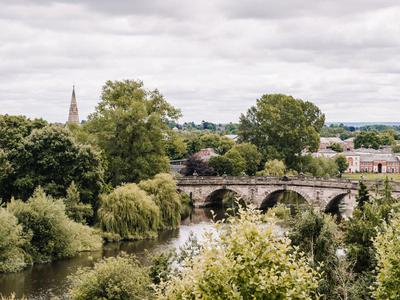 There can't be many towns with 660 listed buildings, a museum in an old music hall and carved characters peering down at you from a c.1500's building. And have you heard about Shrewsbury's 921 years of wine buffs and Darwin's school days?
Founded by the Saxons and developed mostly by the Tudors, there's no place like Shrewsbury and you spot it as soon as you step out of the train station (which has the largest mechanical signal box in the world).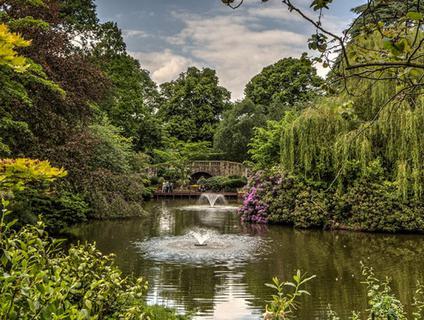 Shrewsbury's name has evolved from Old English Scrobbesburh, its later Welsh name Amwythig means "fortified place"
The town centre is neatly scooped up in the loop of the River Severn. Inside the loop crisscrossing Medieval streets are lined with wonky buildings containing original and one-off shops and street names that truly tell a story - look out for Butcher Row, Fish Street and Grope Lane.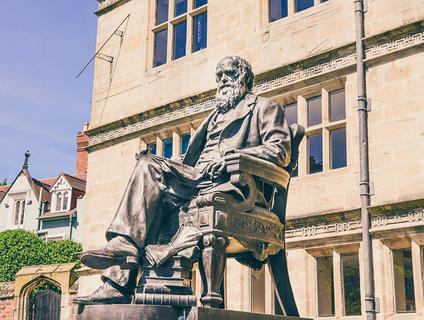 If you're exploring on foot then don't miss the statue of Charles Darwin outside the library. Darwin was born in the town and went to Shrewsbury School which was then housed in the library buildings and follow a Darwin Trail around town. Look out for the Quantum Leap sculpture on the riverbank opposite Theatre Severn which was created to mark Darwin's 200th birthday.
Founded in 1083, the Shrewsbury Abbey was once the centre of Norman and Medieval power in the region as well as the centre of a daily prayer, study and work for a community of monks. It's still a place of worship today and well worth a visit.
From the red sandstone castle walls, you'll see why Shrewsbury Castle was once a place to guard the town. Inside the walls lies the Museum of the Shropshire Regiments, which is dedicated to the King's Shropshire Light Infantry.