Posted 12 Jan 2023
Shrewsbury in TV and film
Over the decades, Shrewsbury's been at home on the big screen. From the George C Scott 1984 classic A Christmas Carol to the BBC's BAFTA award-winning series Time, Shrewsbury and its buildings have been used as the backdrop to many recognisable productions.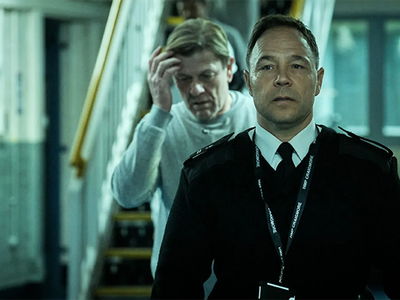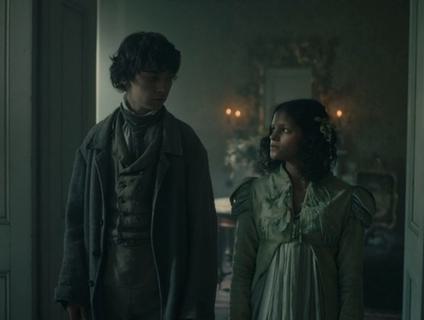 Great Expectations
For three days in May, various locations around the town centre were transformed into Dickensian London for Shrewsbury's largest production in over 20 years - Great Expectations! Steven Knight, writer and creator of Peaky Blinders and A Christmas Carol, has given the classic Dickens tale a twist for the new 6-part series now airing on BBC One, with executive producers by Tom Hardy and Ridley Scott. The series stars Olivia Coleman as Miss Havisham, Fionn Whitehead as Pip, alongside Matt Berry, Ashley Thomas, Johnny Harris, Shalom Brune-Franklin, Hayley Squires, Owen McDonnell and Trystan Gravelle. Set locations: St Mary's Waterlane, St John's Hill and Council House Court.
A Christmas Carol
A Christmas Carol is a festive film classic, and was all filmed on location right here in Shrewsbury! The largest production to ever be filmed in the town, the town centre was transformed with fake building fronts, snow and ice, and props.
But Shrewsbury was never in the frame to host the film - it was originally a choice of Chester or York, but the two producers decided that each would visit one of the cities and meet somewhere in the middle, and chose Shrewsbury. They decided to meet at The Prince Rupert hotel and it was only when one of the producers got lost in town and found five sites that would need no major work, that they chose Shrewsbury.
Keen eyes will be able to spot locations such as The Square, St Mary's Church, The Parade, Fish St, and St Chad's Churchyard, where you can still find Scrooge's grave! You can read more about the filming of A Christmas Carol, with some behind-the-scenes details from extras here.
The Apprentice
In the spring of 2022 The Apprentice came to Shrewsbury. Karren Brady and Tim Campbell chaperoned the contestants around the town, as one team dealt with confused convicts at Shrewsbury Prison and the other narrowly avoided a dining disaster at Blistshill Victorian Town.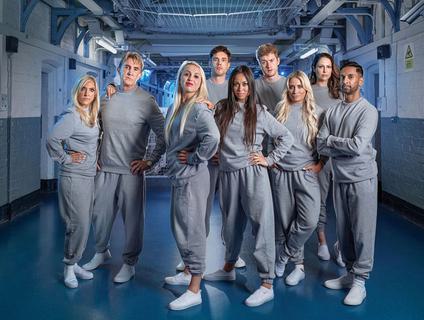 Celebrity Hunted
In the summer of 2022 several helicopters were spotted flying low over Shrewsbury, and rumours of celebrity sightings buzzed through the town... The 2023 season of Channel 4's Celebrity Hunted was launched here in Shrewsbury, with the teams making their escape from Shrewsbury Prison. The fugitives raced through Shrewsbury's town centre to make their escape from the elite team of hunters chasing them down.
Time
One of the largest productions to be filmed at Shrewsbury Prison was the BBC's multi-BAFTA award-winning series Time. Starring Sean bean and Stephen Graham, the production ran for 8 weeks in the prison. Sean Bean's cell has been left as it was during filming for visitors to view, whilst staff member and ex-prison officer 'Officer Goodwin' supported Stephen Graham with accuracy and the behaviour of a prison officer.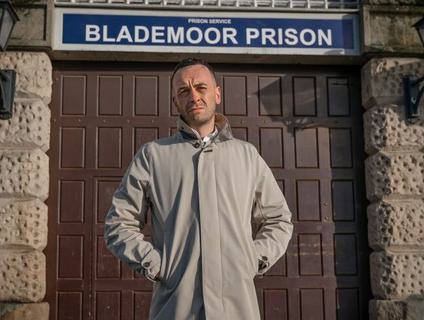 Also filmed at Shrewsbury Prison
With its rabbit warren of cells and imposing red-bricked facade, Shrewsbury Prison is fast becoming a staple of prison-based productions in the UK. ITV's 2022 mini-series The Ipcress Files, starring Joe Cole as Harry Palmer, Stan Lee's Lucky Man, staring BAFTA-nominated James Nesbitt, and Sky One's comedy-drama Brassic, starring Joseph Gilgun and Michelle Keegan, were also filmed at Shrewsbury Prison. You may also recognise the Prison in popular soaps Casualty, Holby City and Coronation Street.