Posted 09 Jan 2019
East meets West in Shrewsbury
Escape the ennui of the everyday with a dose of the exotic. Sample cuisine from the most extraordinary parts of the world, minus the flight time. Take your tastebuds to Nepal, Thailand or the Pacific Rim.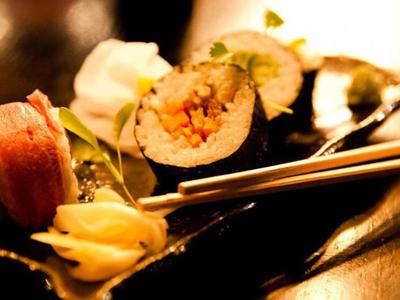 Panacea
Serving up fragrant Indian classics, cooked to order with locally sourced ingredients, Panacea has gained a devoted following among Shrewsbury residents. Close to Victoria Quay, Panacea is in the perfect position for pre-theatre dinner and the spacious dining area is ideal for large groups.
Avatar
Shrewsbury's only Nepalese restaurant brings together flavours from diverse regions. The menu includes favourite and familiar Indian dishes, or try something new with traditional Gurkha recipes such as palungo pork or choyla. Take the taste of Kathmandu home for a bargain price with their set menu offer.
House of the Rising Sun
Stepping through their antique doorway, House of the Rising Sun offers an eclectic menu combining Indonesian, South East Asian, Australian and Japanese flavours. The tapas style dishes include sushi, tempura and sashimi, or go for the sharing wave menu. Pair your supper with an East meets West cocktail featuring kok kanu, damson vodka, apple juice, lime, vanilla syrup.
Aroi-Thai
Furnished with hand-carved teak wood furniture and wall carvings, brought from Chaing Mai in the north of Thailand, as well as paintings by elephants from the famous Maesa Elephant Camp, Aroi-Thai has to be seen to be believed. The internationally qualified chefs combine their years of experience to create authentic Thai food, freshly prepared with locally sourced ingredients.
Royal Siam
It could be easy to miss the innocuous door off Butcher's Row, but Royal Siam is an authentic Thai dining experience. The secluded location and welcoming staff create a relaxed atmosphere. Order a platter as a starter for the opportunity to taste it all.