Posted 06 Oct 2023
Shrewsbury 'UK hub' for roots music thanks to annual retreats
Shrewsbury's Gypsy Jazz and Art of the Blues retreats have helped transform the town into the UK's hub for root music, reports the Guardian.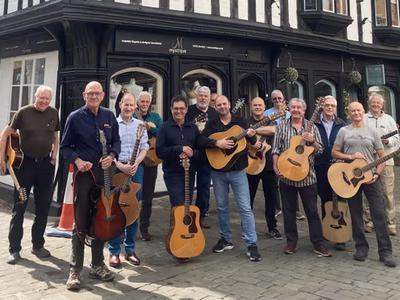 Shrewsbury has become a hotspot for roots music in the UK as the base for two annual retreats for folk, gypsy jazz, and delta blues enthusiasts. The retreats, organised by Chris Quinn and hosted at the Prince Rupert Hotel, were spotlighted in the Guardian's recent roundup of the best musical holidays in the UK and Europe.
"Accommodation, meals and tuition are in the Prince Rupert hotel in the medieval town centre, but once you pick up your guitar the outside world slips away and you're in 1930s Paris, swinging with your very own Hot Club."