Posted 22 Nov 2022
Shrewsbury's Christmas Window
This Christmas, get in the seasonal spirit with our festive window installation on Shrewsbury's High Street. Explore our town's hidden treasures and festive delights with these animated cityscapes.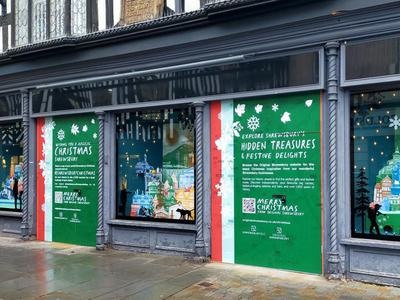 To help you celebrate Christmas, we're giving you the chance to win a £200 voucher to a Shrewsbury centre business of your choice!
All you need to do is snap a picture of your perfect wintry Shrewsbury moment, and tag us on social media using #ShrewChristmas. To double your chances of winning, make sure to sign up to the Original Shrewsbury newsletter.
One winning photograph will be randomly selected on Monday 2nd January and will be announced across our social media channels.
Terms and Conditions apply.