Posted 14 Apr 2021
the Quarry names in Britain's most beautiful parks
Shrewsbury's The Quarry has been voted one of the best parks in the UK by Tripadvisor users, who have called it 'stunning', 'beautiful' and a 'place of tranquillity'.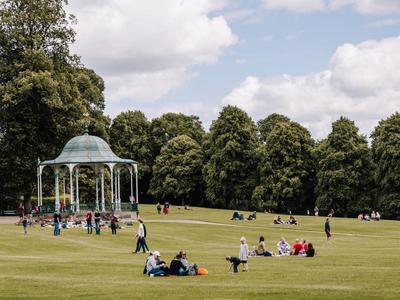 Online florist and floral gift specialists Flower Card have been working hard to determine Britain's most picturesque parks. The team have trawled through Tripadvisor for parks that have been described as beautiful, pretty or picturesque.
Crowned in the top 10, alongside British greats such as Kensington Gardens (London), Princes Street Gardens (Edinburgh), Cockington Country Park (Torquay) and overall winner St James' Park (London), The Quarry was awarded a fantastic 7th place with 767 'beauty' reviews.
Nearby Hawkstone Park Follies, located a 25-minute drive from Shrewsbury, also made the top 50 with 209 'beauty' reviews.
Read the full article from Flower Card here and discover Britains top 50 most beautiful parks.