Hickory's Smokehouse
Victoria Quay, Shrewsbury, SY1 1HH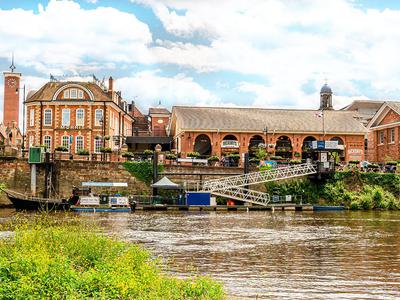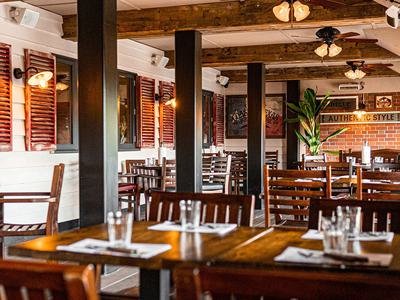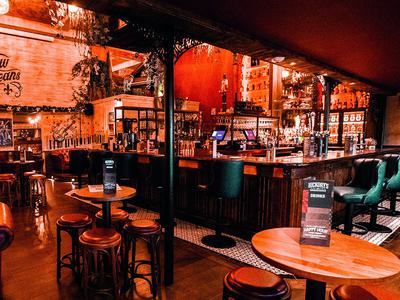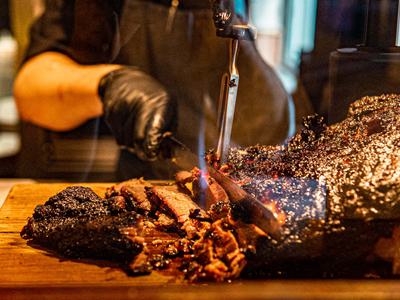 Information
Here at Hickory's we're a family friendly restaurant & bar, with a menu bursting with smokehouse classics & BBQ favourites. We've got a super inviting space for all the family which works year round. Inside you'll find the welcoming bar & restaurant alongside a cinema room for the kids. We've got a large double decked veranda overlooking the beautiful river Severn. The perfect local spot for get-togethers with friends & family or long lingering evenings sippin' cocktails. And when the sun isn't shining, head inside to our restaurant & neighbourhood bar. Our impressive drinks list is bursting with interesting mixes and classic cocktails, we're mad for milkshakes and sodas too. From easy-drinking session ales to cask ales and craft beers, you're just as welcome to join us in the bar for a drink as in the restaurant for brunch, lunch or dinner.
All about the Barbecue

Authenticity is absolutely key for us and that starts with our smokers. Anything good is worth waiting for, right? And we just hope our custom smokers will make it on time! They take up to 16 weeks to ship and arrive by sea (and the M6). Our 'Ole Hickory' smokers come from Missouri whilst our 'Southern Pride' smokers hail from Texas, and they settle right into the heart of our restaurants. Every measure is taken to make sure they feel at home - we've even removed windows and doors to make them fit. When you visit us, make a pitmaster's day and ask for a tour around our smokers and get yourselves acquainted with Southport's very own smokers. It takes more than a smoker to make our meat fall-off-the-bone tender though. It's the skill and passion of our pitmasters who have all been trained in the art of barbecue. At Hickory's we have a saying... "Not all heroes wear capes. Some wear aprons." And our pitmasters are our heroes. We pride ourselves on every detail of the Hickory's experience being on point and that includes the smoke ring on our meat - the pink band of colour on chicken and purple band on brisket. It's the sign of barbecue perfection on meat when it's been smoked low 'n' slow. It's a sign of true authentic barbecue, the pitmaster's sign off, and one of the most rewarding sights there is.
Find out what's in store for the young 'uns...

Our VIKS really are our most important guests! We try and keep the kids entertained with table top fun, regular special events and, of course, their very own cinema room that they can come and go as they please in. The kid's menu has been specially created with a team of Mums, Dads and kids so it contains just the right balance of treats, healthy options and fun. The menu is packed with dishes and drinks for smaller appetities, from the classic mac 'n' cheese to burgers and popcorn chicken bites, to smaller versions of all the shakes.
So, all you need to do is decide what you're having, kick back, relax and let us look after you.
Opening times
Monday

12:00 - 23:00

Tuesday

12:00 - 23:00

Wednesday

12:00 - 23:00

Thursday

12:00 - 23:00

Friday

12:00 - 23:00

Saturday

10:00 - 23:00

Sunday

10:00 - 23:00
Facilities
Baby Changing

Customer toilets

Dog friendly

Free wifi

Outdoor seating