Lakeland
6-7 Mardol Head, Shrewsbury, SY1 1PY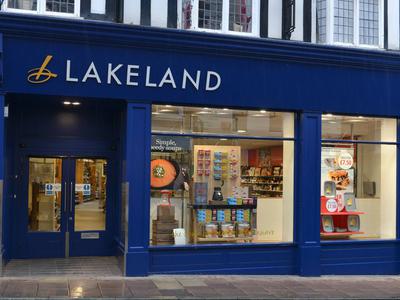 Information
Founded in the 60s, Lakeland is a family-owned business offering an unrivalled collection of creative kitchenware, practical ideas for the home and garden, and inspiring gifts from all over the world.
Lakeland's buyers search for innovative products that make life easier, before putting them through a thorough selection and testing process to ensure they meet the company's exacting standards.
From everyday utensils and preserving basics, to never-seen-before cookware; customers can be sure that each product will be long-lasting and offer great value for money. Over many years, Lakeland's dedication to service has gained the company a loyal following.
Opening times
Monday

09:00 - 17:30

Tuesday

09:00 - 17:30

Wednesday

09:00 - 17:30

Thursday

09:00 - 17:30

Friday

09:00 - 17:30

Saturday

09:00 - 17:30

Sunday

11:00 - 16:00