Martin Hayes Eyecare
7 High Street, Shrewsbury, SY1 1SP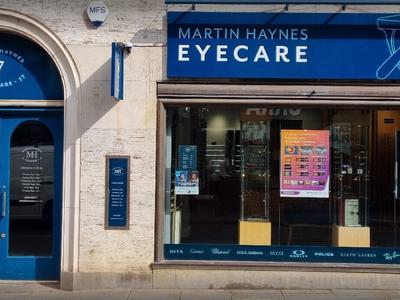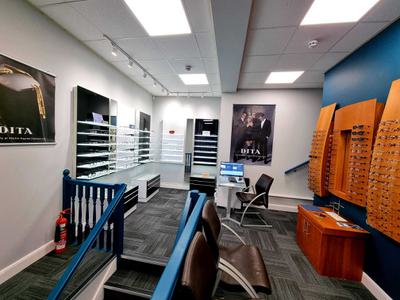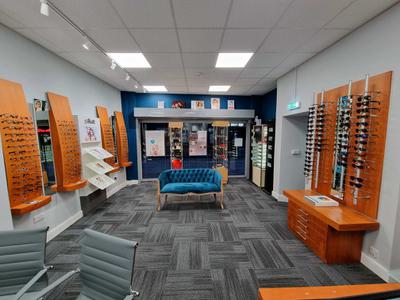 Information
At Martin Haynes Eyecare we really care about you and your eyesight, which is why we are considered one of the leading Opticians in Shrewsbury.
Whether it's your first time or a regular check-up, our fully qualified optometrist will guide you through your eye examination. A friendly environment and a team of helpful and experienced staff await you at Martin Haynes. We? re especially welcoming of apprehensive patients and complex prescriptions. With years of experience looking after our clients, we understand that everyone has different needs and pride ourselves in helping them find the best lenses and frames to suit their lives and styles. Our store, in the centre of Shrewsbury, is home to a choice of fantastic frames from top designers such as Dolce Gabanna, Tiffany & Co, Polo, Vogue, Oakley & Chopard.
Whatever your lifestyle, taste or needs there are frames for everyone. We treat every customer with patience and care, whether it's your first exam or your thirtieth. Each patient receives the attention and care they deserve. Our comprehensive eye examination is available to everyone, from children to senior citizens. We also provide NHS and diabetic eye exams.
For more information about our fantastic range of frames, to make an appointment for a consultation, or simply to discuss any questions you may have please feel free to contact us at any time
Opening times
Monday

09:00 - 17:00

Tuesday

09:00 - 17:00

Wednesday

09:00 - 17:00

Thursday

09:00 - 17:00

Friday

09:00 - 17:00

Saturday

09:00 - 17:00

Sunday

Closed