Peakes Travel Elite
11 Mardol, Shrewsbury, SY1 1PY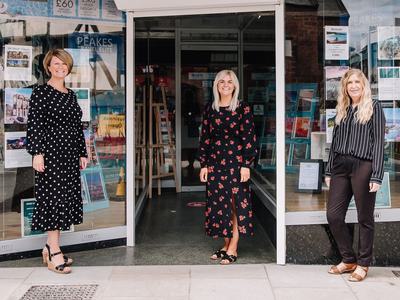 Information
From our travel agency in Shrewsbury, we have an eye on the world. Come and visit us or call to discuss your next holiday experience.
We take the time to get to know you and understand your wants and needs so we can source the perfect travel experience for you. With the support and loyalty of the local community, Peakes have become an award-winning travel agency and treasured local business.
In 2019 we were named the UK & Ireland's No.1 Travel Agency, awarded by the industry bible the Travel Trade Gazette. Since then we have also picked up Kuoni's Luxury Agent of the Year award and managing director, Claire Moore, has been named 'Agent of the Year' for touring and adventure travel at the ATAS Awards. Most recently Peakes Travel Elite has been awarded the prestigious AITO Agents All-Star Travel Agent Award.
Opening times
Monday

10:00 - 16:00

Tuesday

10:00 - 16:00

Wednesday

10:00 - 16:00

Thursday

10:00 - 16:00

Friday

10:00 - 16:00

Saturday

10:00 - 16:00

Sunday

Closed