Rohan Designs
75 Mardol, Shrewsbury, SY1 1PZ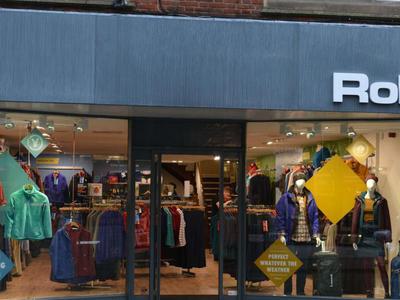 Information
There's no such thing as bad weather, only unsuitable clothing. Rohan is your constant companion for every journey, whatever the journey.
Rohan is an award-winning travel clothing specialist, with expertise in delivering lightweight, packable, easy-to-care-for clothing which offers protection and comfort in all the world's climates.
From performance clothing to shoes and luggage Rohan has created a range that is all its customers need and nothing they don't.
The company designs, manufactures, and sells a range of men's & women's travel clothes, trousers, jackets, fleeces, waterproofs, hats, gloves, footwear, linen, specialist climate clothing and travel essentials.
All Rohan gear is designed to be light but durable, highly packable and fast drying, meaning customers can take less, travel lighter and get more done. Products are also versatile, excelling on trails and mountains but also bringing the technical virtues of performance gear to the everyday.
The durability and longevity of Rohan gear means that it will look good ten years after the latest designer creations have become obsolete.
Customers can pop into the shop on Mardol, to find technically clever clothing that delights and delivers what they need.
Opening times
Monday

09:30 - 17:30

Tuesday

09:30 - 17:30

Wednesday

09:30 - 17:30

Thursday

09:30 - 17:30

Friday

09:30 - 17:30

Saturday

09:30 - 17:30

Sunday

11:00 - 16:00