Posted 11 Jan 2021
3 independent business from The Parade Shops collaborate for stunning photoshoot
A photoshoot for My Shrewsbury magazine has brought together three of the small businesses based at The Parade Shops.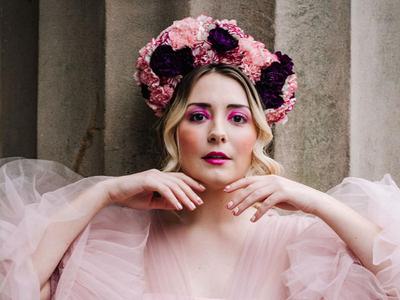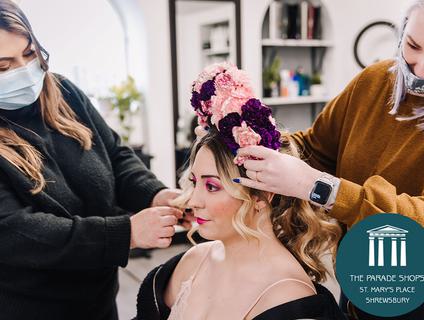 Photographer - Birgitta Zoutman, Amy Tuitt from Madam Llama's Flower Bar and hair and make-up stylists – Sarah, Lisa and Miranda from Meraki Hair & Beauty, joined forces for the photoshoot. All three businesses are based on the lower floor of The Parade Shops, just off St Mary's Street.
As you can see from the photos, the three local businesses came together to create something utterly beautiful and used the Parade's historic building as a backdrop.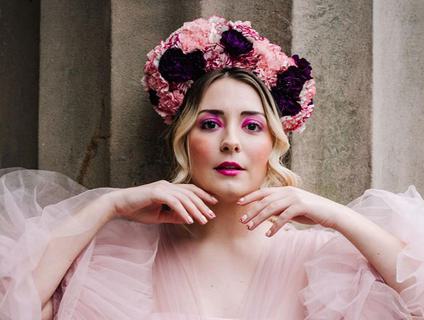 The photoshoot was in aid of Birgitta's Zoutman & Hansen ongoing column 'The Language of Flowers' for My Shrewsbury magazine.
Katy Rink, editor of My Shrewsbury magazine, said: "We're so delighted to be working with the awesome creative team Zoutman & Hansen. Birgitta and Fran always surprise us by coming up with fresh ideas for beautifully styled magazine shoots and this latest collaboration with Madam Llama's Flower Bar, for The Language of Flowers, takes them to new heights!
"They are a brilliant example of our thriving creative sector here in Shrewsbury and put The Parade Shops at the epicentre of original and creative thinking. Those beautiful columns certainly make a brilliant backdrop for a style shoot!"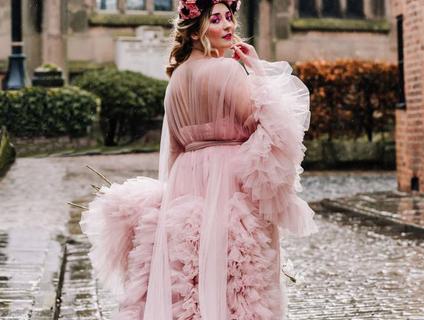 Birgitta Zoutman adds, "We are teaming up with the lovely Amy from Madam Llama's Flower Bar to produce 12 months of flower-inspired portraits and will explore Floriography, which is the name given to the use or arrangement of flowers that can communicate secret messages.
"The symbolic use of flowers has been recognised for hundreds of years, featuring in literature, plays and poems, from Greek tragedies to Shakespeare's sonnets. For every sentiment you want to express, there is a flower or arrangement of flowers. It became a popular pastime in the 1800s to learn the many meanings, and flowers were used to communicate the things people couldn't say out loud.
"Amy from Madam Llama's Flower Bar provided the flowers and stunning Frida Kahlo inspired headpiece, Meraki Hair & Beauty joined the Zoutman & Hansen team with their makeup artist Miranda Etheridge, stylist Lisa and salon owner Sarah Morris for the shoot. Our dream team can be all found on the lower floor of The Parade Shops in Shrewsbury."
The collaboration will continue throughout 2021. Pick up a free copy of My Shrewsbury from around the town centre to see the project unfold.