Posted 04 Sept 2020
Dog friendly accommodation in Shrewsbury
Every dog owner knows that the most important part of their trip to Shrewsbury is the companionship of their four-legged friend. Fortunately Shrewsbury has a wide range of dog-friendly accommodation so there's no need to leave your best friend behind.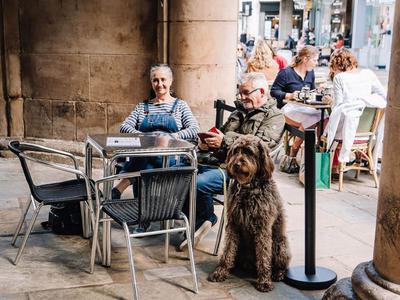 Stay in a dog-friendly B&B, guest house or one of the accommodation options below, remember to notify your accommodation provider before you arrive and surcharges may apply.
---
Original Shrewsbury is run on behalf of Shrewsbury BID and its members, it is therefore not a complete representation of all the business operating within Shrewsbury.
Not all businesses can be included in every feature, however if you believe you should have been included please contact content@originalshrewsbury.co.uk
If you would like your business to be involved with the Original Shrewsbury platform you can read more about voluntary membership here.