Posted 06 Feb 2020
Eye watering accounts bring Shrewsbury Prison to life
Eye-watering accounts of prisoner violence and drug-frenzy from former wardens make for a unique tourist attraction at Shrewsbury Prison. By My Shrewsbury's Katy Rink.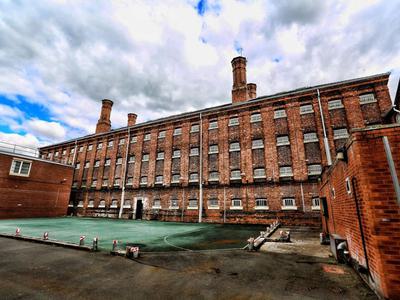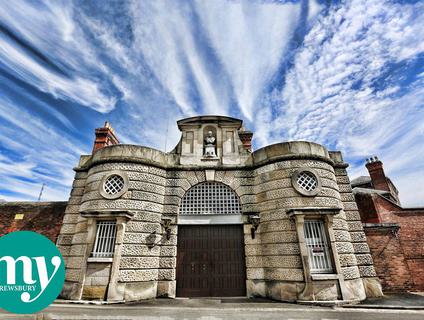 Rumours of buried corpses beneath the flagstones add a grisly frisson of excitement to a walk around tour of Shrewsbury Prison. Ghosthunters even call out the names of the seven most recently deceased criminals, hanged here between 1902 and 1961 for murders of estranged wives, girlfriends and love rivals; paranormal investigations take place after dark. It is a foreboding structure, in the heart of our sleepy market town, with a macabre and sinister past. The red brick walls loom high over the railway station and the turrets of the imposing stone gatehouse once drew huge crowds in the time of public hangings.
The Grade II listed Shrewsbury Prison is currently being run as a tourist attraction and filming location, serving as the backdrop for episodes of Sky 1's Lucky Man, starring James Nesbitt, the ITV drama series Prey, as well as episodes of Paranormal Lockdown, Most Haunted and the BBC drama Holby City.
When the prison closed in March 2013 it was operating as a Category B/C men's prison, but there has been a jail on the site since 1793, admitting female convicts until 1922. The original building was constructed by Thomas Telford. It is still possible to climb underground and see the remains of communal cells and Georgian tunnels under the site of the indomitable, four-storey Victorian, red brick monstrosity above.
The venue has been taken over by Jailhouse Tours and its partner Immersive Events, lending itself to some creative special events such as zombie runs, 'Scream Park' nights, 'lights out' and ghost tours. You can even don an orange boiler suit and get locked up for Escape Room and Prison Break challenges, or have a go at archery and axe throwing!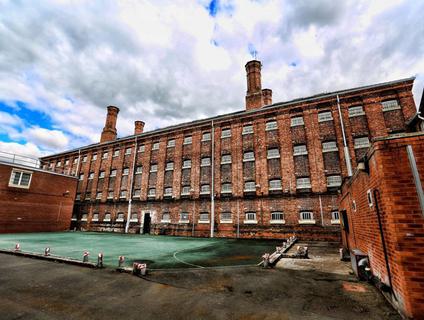 I found the real stories of bloodletting and violence from men who saw them with their own eyes, on a daily basis for over a quarter of a century, far more enthralling than fancy-dressed ghouls.
My tour guide Graham Goodwin told of weapons crafted from steel dinner trays, snapped in half and used to garrotte or slice throats; of snooker balls hidden in socks and swung about as flails to stove in the skulls of fellow lags. He is no ordinary guide; his anecdotes have been hard won, in 38 years of service as a prison officer, 25 of them at Shrewsbury Prison, right up until the prison's closure in 2013, when it still held 360 category C adult prisoners (aged 21+) most of them sex offenders.
He is a fabulous raconteur and his horrible histories are underpinned with a wry sense of prison humour.
"We had one guy who came in all twitchy. We thought we were going to have trouble with this one. It turned out he'd left his car in a two-hour slot when he'd got a four year sentence," Graham said.
Prison tours have proved outstandingly popular. You walk through the life of a prisoner, from the boxy holding room, where prisoners wait to be processed on arrival, to the reception area, where they are stripped of clothes and valuables and subjected to body orifice searches in the 'Boss chair'. Prisoners are only allowed to keep with them a wedding ring, ear studs and one religious item and their own shoes and pants. Anything else might become currency inside and cause problems.
We visited the mandatory drug testing and intervention rooms, the constant watch cell and segregation unit and healthcare station, with its solid-looking lockable gates, designed to quickly isolate any prisoners kicking up a fuss over medication. We saw the yard where female prisoners used to string up laundry in the 1800s and the plant pots where inmates were more recently caught growing cannabis.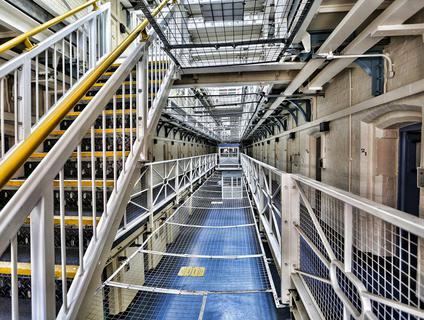 The star attraction was the hanging room, where the UK's foremost executioner Albert Pierrepoint dispatched Shropshire baddies of the 1930s. From the moment the condemned man entered the room to the moment of his execution (always at precisely 8am) took just eight seconds, all conducted in virtual silence. You could be certain of being dead by 8:08. "It was considered inhumane to drag it out," Graham said. There was no 'last meal', only a choice of three options, in case you opted for kangaroo steak.
Bodies were left to hang for an hour to ensure the hearts had stopped and then shrouded and buried in unmarked graves within the prison grounds. Ten bodies were exhumed in 1972 but it is thought there may be many more. There were as many as five hangings a day in the early 1900s. When the remains of the last man to be hanged (George Riley, hanged for murder in 1961) were disinterred, 11 years later, Graham told us, his features were said to have been still recognisable. Britain's last executions took place at Strangeways and Walton prisons in 1964.
I was shocked by the austerity of the cells – the anti-suicide nets and grim corridors – not a single space you would want to call your own, but then that's the idea. This glimpse into the real working life of a modern prison is captivating. Visitors come away with an understanding of the pressures of the system and the inglorious, heroic work of the prison wardens who deal with erratic and unstable people every day: "When they get off that van, we don't know what we're getting. They might have drug addictions, withdrawal problems and mental health issues," Graham said. "All those have to be managed.
"I much prefer those who come in effing and blinding. Then at least I know what I'm dealing with. Confidence and experience are everything. You can't learn this job off a sheet of paper."
We heard about prisoners barricading themselves into the room (before the introduction of steel, anti-barricade doors), smashing up sinks to use as weapons and greasing themselves all over to avoid capture. Gone are the days of padded cells and straitjackets (those disappeared in the 1980s). Prisoners nowadays may only be restrained using a body belt, with hands to handcuffed to their waist.
Of course, not all prisoners are beyond redemption. Graham praised the 'listeners', who are trained by The Samaritans simply to sit and listen if another prisoner needs to get things of their chest.
We asked Graham what the worst job in prison was: "Funeral escort," he replied. "You're out on someone else's territory, surrounded by their family in a highly charged sensitive situation and you are stood there in uniform hooked to the prisoner. You are under tremendous pressure."
Graham said budget cuts and staff shortages have made life very difficult for wardens in modern prisons. "When I joined it was a completely different job. Now it's all about reacting to situations and that tires staff out. They are battered after 12 months. You get kicked and spat at and you spend your whole time watching one another to ensure other staff are safe."
Is there any part of his job that he misses?
"I wouldn't go back for all the money in the world," he said.
---
My Shrewsbury magazine
My Shrewsbury is our town's dedicated, bi-monthly local magazine, packed with quirky features about personalities, places and events and showcasing the very best local writers, artists and photographers. It has a bold aim to be the best hyper-local magazine in the country and always loves to hear from readers!