Posted 02 May 2023
John Weaver in Shrewsbury
The father of English Ballet, John Weaver was born in Shrewsbury in Shropshire in 1673, educated in the town, returning to Shrewsbury from London to establish his own dance school, continuing as a dance master until late in life, dying in 1760 at the grand age of 87.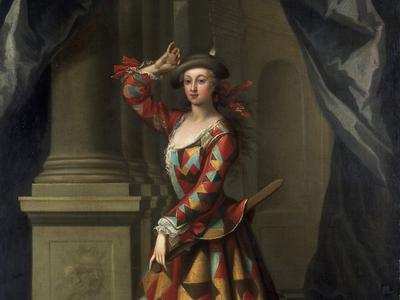 Weaver's impact on the development of dance was significant. Many attribute to him the title 'Father of English Ballet'. He was a dancer, teacher and choreographer, a very wide skillset which not many can match. Possibly more impressively he was also a writer, his publications covering a wide range of dance-related topics. An extremely accomplished man who, this year, we are going to celebrate in his hometown.
Weaver was at his most famous during the time he spent in London. He was dancing on the stage at Drury Lane in 1700 and possibly was performing earlier than this. He remained part of the London stage scene over the next three decades with visits back to Shrewsbury. In this early period, we understand Weaver mainly performed clownish rustic pieces, lively routines featuring small jumping steps, occasional stamping, and miming characterisation. These performances were very different to the more formal serious dancing of the time, showing his humour and lighter touch.
One of his productions was performed in Shrewsbury Market Hall in the Square, possibly the old Booth Hall.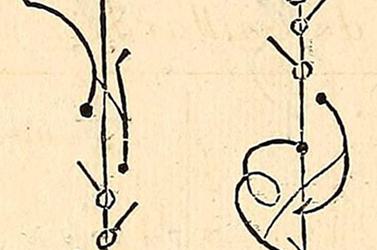 Weaver's first appearance as a writer was in 1706. He published a translation he had done of a French dance treatise. Weaver wanted to explain the French dance notation system to dance masters in England. Dance notation is a way of setting out a written record of dance movements, using symbols, figures and other configurations to do this. Weaver's book was dedicated to Mr Isaac, the dancing master to Queen Anne, who was very helpful to Weaver in the development of his career. In turn Weaver supported his patron, setting out the notation for six ball dances choreographed by Mr Isaac.
Weaver carried on with his writing, not so much notations, which were very time consuming, but moving onto books considering the anatomy of dance movements and also the history of aspects of dance development.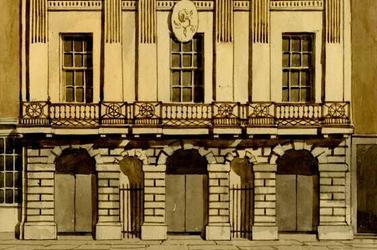 In tandem with dancing and writing Weaver was also choreographing pieces, an early work being 'The Tavern Bilkers', described as an 'Italian Night Scene' with a cast of Punch, Scaramouch and Harlequin. A later more famous work was 'The Loves of Mars and Venus'. This was first performed at Drury Lane on 2 March 1717 and told the story of the love affair between Mars and Venus and the revenge of Venus's husband, Vulcan. Weaver was Vulcan, our logo is designed on this character as there is no known portrait of John Weaver. Hester Santlow, a famous dancer of the time, was Venus and Louis Dupré as Mars. Weaver's next ballet was more serious. 'Orpheus and Eurydice' was first performed at Drury Lane in 1718. At the same time Weaver was writing pantomime pieces for Drury Lane. Following the collapse of the management of the Drury Lane theatre in the early 1730s Weaver returned home to Shrewsbury and whilst he still went to London for performances and wrote for the stage he was mainly a dance teacher in the town for the rest of his life.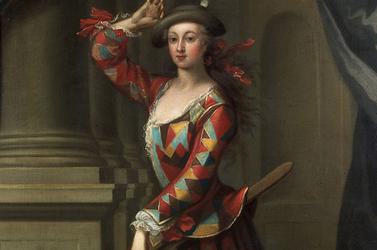 The feel of Weaver from what is written about him is that he was a cheerful lively chap, lots of energy and enthusiasm, maybe a bit of a rascal. He was married at least twice, possibly three times. There is a record of a John Weaver, widower, marrying Catherine Clough in London in 1700. Although there is no record of a first marriage, and Weaver is recorded as a bachelor in records in Shrewsbury in 1696, it seems probable that he had a short first marriage and Catherine was his second wife. They had at least seven children, Catherine dying giving birth to the seventh child in 1712. A couple of years later, when he was forty-one Weaver married again. His wife, Susanna, was fifteen at the time. There were at least five children of this marriage. Susanna is referred to as 'the beautiful Mrs Weaver' in a record kept by one of his pupils later in life. Our friend seems to have had a happy and busy personal life!

Nine of his twelve children were baptised in the four Shrewsbury Town centre parish churches showing that he lived in many different places across the town. When he died in 1760 at the grand age of 87, he was given space in the south aisle of Old St Chad's. Sadly the church collapsed in 1788 and his grave was destroyed.