Posted 20 Jan 2023
Romantic date ideas in Shrewsbury
Are you looking for the perfect way to spend time with your loved one? From screen printing to a steamy weekend in a boutique hotel - you can find it all in Shrewsbury!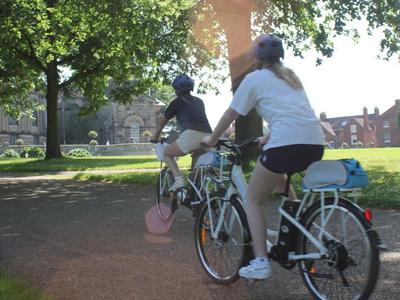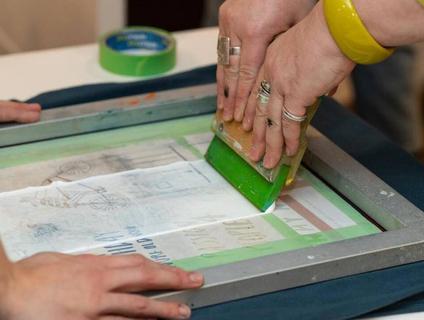 Get your hands dirty
Get down and dirty with your loved one with a workshop in Shrewsbury! From floral masterpieces with English Bridge Flowers to screen printing with Hopefully Made and pottery classes at The Hive, there are plenty of opportunities to get your hands dirty in Shrewsbury.
Stroll arm in arm
Nothing's more romantic, and classically Shrewsbury, than a riverside stroll arm in arm with your loved one. Take in the scenery as you promenade the avenue of historic limes. Make sure to divert through The Dingle, a sunken floral masterpiece situated in the heart of The Quarry.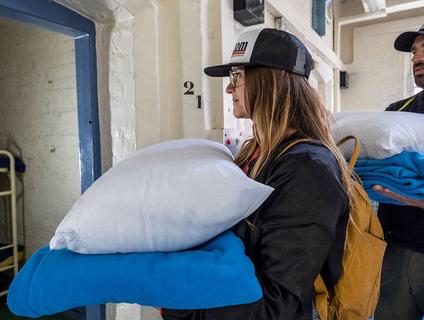 Keep your love locked down
Keep your love locked down with Shrewsbury Prison. See if you and your loved one have what it takes to escape their fiendish escape rooms, or take a leaf out of Cupid's book and try your hand at archery wars! Alternatively, prepare for a night that'll blow your mind as you get up close and personal with the spectral residents of the world's second-most haunted prison.
Suites for your sweet

If you're feeling in a romantic mood, there's nothing better than a steamy weekend getaway in Shrewsbury. It's the perfect chance to get away from it all, relax, recharge and spend some quality time together. Retreat to sleep in Scandi chic, crash out in a 16th-century coaching inn, or wake up in a Prince's bedroom; there are plenty of out-of-the-ordinary places to stay in Shrewsbury.
Wine and dine
Decadent dining in rooms that pre-date the War of the Roses, cobbled streets packed with quirky indies, and the best bars; Shrewsbury's eateries are on top form and ready to indulge.
Original Shrewsbury is run on behalf of Shrewsbury BID and its members, it is therefore not a complete representation of all businesses operating within Shrewsbury.
Not all businesses can be included in every feature, however if you believe you should have been included please contact content@originalshrewsbury.co.uk.
If you would like your business to be involved with the Original Shrewsbury platform you can read more about voluntary membership here.