Posted 17 Sept 2019
Shrewsbury names in 10 best places to visit in the UK
The Week has named Shrewsbury as one of the top 10 UK destinations to visit, alongside others including Bath, Cornwall, the Giant's Causeway and Snowdonia.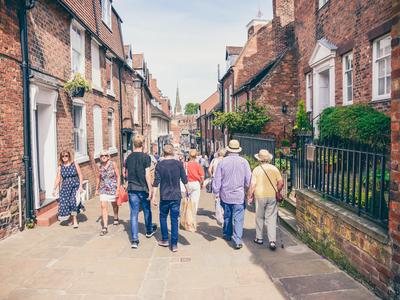 A hidden gem nestled in the heart of the River Severn, Shrewsbury is one of the UK's best-kept secrets.
Shrewsbury is a market town dating back to the 5th century and boasts 660 listed buildings, a thriving independent scene, the worlds oldest flower show and much much more - all waiting to be discovered.
You can read The Week's top ten UK destinations here.