Posted 29 Jul 2020
Shrewsbury's The Hive features on The Guardian
Despite what has been a difficult year across the charity and arts sectors, Shrewsbury's The Hive is "doing better than ever". The Guardian talks to Katie Jennings, the Hive's chief executive, and Kathleen Jones, a regular user of their service.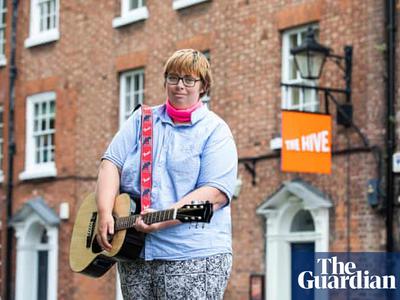 "It was really important for us to try to offer a provision online, and our incredible artists rose to the challenge. For some of the people we work with, it's a regular social event and maybe the one thing they would leave home for in a week," says Jennings. "The pandemic was scary and isolating and traumatic, and a couple of the projects [including MYC Music] were actually created to tackle social isolation, so immediately we were thinking it was going to be detrimental to the participants' mental health and wellbeing, and we really wanted to continue them."
Click here for the full Guardian article.