Posted 18 Mar 2018
Taking it slow on Sunday in Shrewsbury
Sunday in Shrewsbury is for hearty British roasts and walks around the Quarry. Under the old timber beams of Shrewsbury's gastropubs you'll find a feast worth loosening your belt for.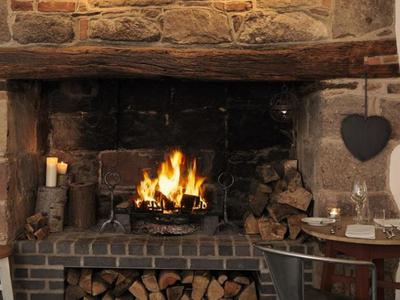 The Armoury
Amble to The Armoury after a stroll around the Quarry for book lined walls, cosy fireplaces and a can't-be-bettered view of the river. Welcoming dogs, and with plenty of room for groups of family and friends, the atmosphere feels like your local. The Sunday lunch menu includes the traditional meats with all the trimmings.
Lion + Pheasant
For a gastronomically enticing Sunday lunch with a boutique twist, The Lion + Pheasant offer a luxurious menu, the whiskey and cinnamon brulee with ginger ice cream is worth saving space for. Their Sunday lunch is the perfect end to a weekend staying in their Scandinavian style hotel rooms.