Posted 26 Feb 2017
The Little Book of Darwin in Shrewsbury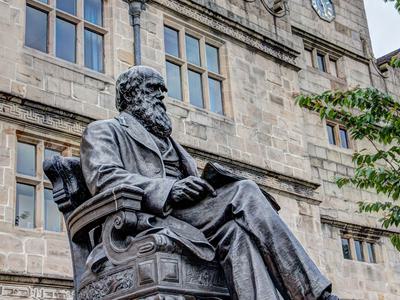 Shrewsbury, an inspirational setting, in the 1800's it roused the exceptionally inquisitive mind of Charles Darwin.
He spent 27 years of his life in the town and went on to inspire the world.
Discover how Darwin's life was shaped by the town him in the Little Book of DarwIN Shrewsbury. Inspire your visit to our historic streets and live like the man himself.
"A man who dares to waste one hour of time has not discovered the value of life"
- Charles Darwin 1836