Posted 21 Oct 2019
The Nag's Head named by CAMRA as must-visit haunted pub
CAMRA has revealed 10 must-visit haunted pubs this Halloween, and Shrewsbury's The Nag's Head has been named in the top 5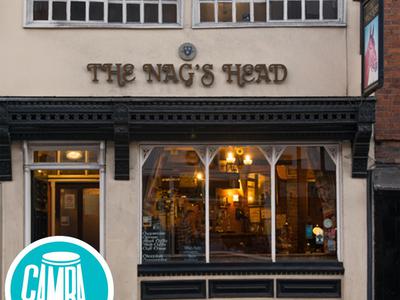 The list forms part of Campaign for Real Ale's (CAMRA) Love Pubs campaign, which sees individual pub recommendations released each month.
Shrewsbury's The Nag's Head is a Grade II listed, timber-framed building situated on the historic Wyle Cop, and has been a public house since the 1800s.
Over the years The Nag's Head has garnered a ghostly reputation, due in part by the macabre painting hidden away in a cupboard, in an upstairs bedroom. The subject matter is undecided, some say it's a man with a trident, others believe Neptune, while others still believe it to be the Devil himself.
What is undeniable is the folklore that has risen up around the painting. It is believed to be haunted and that whoever lays their eyes on it is driven to suicide. Three of The Nag's Heads' patrons have met an untimely death; a coachman who threw himself to be crushed to death beneath a horse and carriage, a young woman who jumped from one of the building's windows and a solider heading home from WWI who shot himself.
You can find out more information about CAMRA's pub highlights here.