Posted 09 Nov 2023
The Spectator spotlights Shrewsbury and the Welsh Marches
Shrewsbury's independent shopping and culinary highlights earned a mention in this week's Spectator.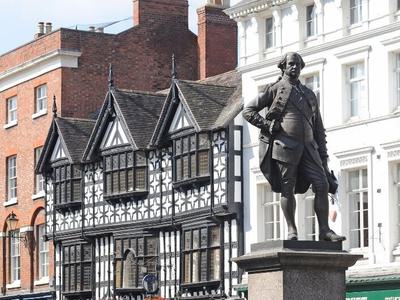 The Spectator this week highlighted Shrewsbury as one of the key spots to visit on a foodie tour of the Welsh Marches, a region described as 'a gastro-destination as good as any in Europe.'

In Shrewsbury, Sean Thomas notes the historic architecture, independent shopping and Market Hall, as well as Tanners Wine Merchants and the Abbey.
"For some reason I've never been to Shrewsbury and a brisk walk tells me the loss is mine: it is leafy, historic and handsome, and packed with bijou bakeries, indie boutiques, Georgian nooks and a brilliant food market replete with Asian pop-ups, organic wine merchants and generational cheesemongers..."