Posted 05 Mar 2023
The Times: Shrewsbury is an overlooked market town that's an understudy for London
Ahead of it's starring role in Great Expectations, Shrewsbury far surpasses The Time's great expectations.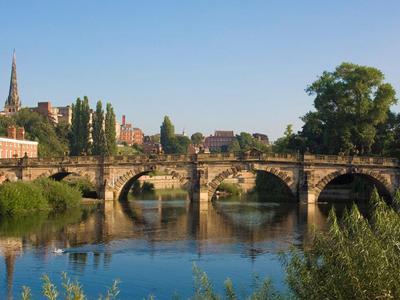 With the BBC's new adaption of Great Expectations, filmed on location here in Shrewsbury, set to hit our screens later this spring, The Times explores our magnificent town and discovers what exactly drew the production team here.

"Wyle Cop suggests that it can, in looks and as the UK's longest uninterrupted stretch of independent shops. It's terrific for idle browsing; I can recommend Tanner's Wine Merchants, in a splendidly creaky former coaching inn. It was already in business when Dickens stayed a few yards away in the Lion hotel, in "the strangest little rooms, the ceilings of which I can touch with my hand".
Off the hill's summit I find Belmont, a handsome backstreet of estate agent dreams, all Georgian windows and Victorian gas lanterns. A nailed-on shoot location, you'd think, but no, not unless you count the house at No 6, from which the actor George C Scott yelled "You, boy!" as Scrooge in A Christmas Carol. (A leaflet from the tourist office identifies locations from the 1984 film, including St Chad's graveyard, where a stone still reads "Ebenezer Scrooge".)"