Albert's Shed
8 Barker Street, Shrewsbury, SY1 1QJ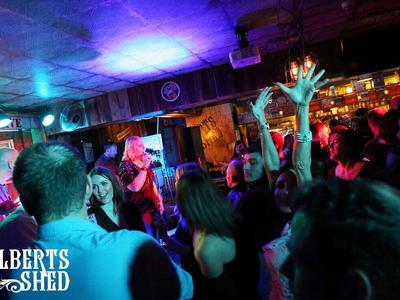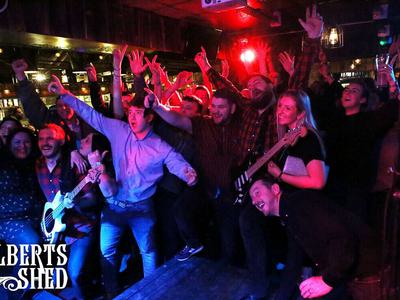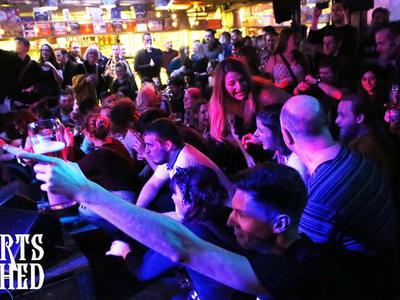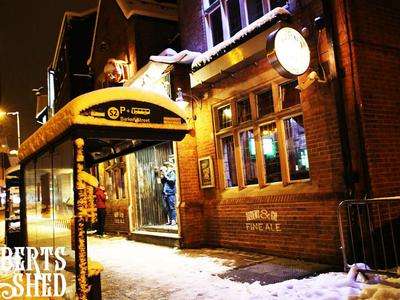 Information
Shrewsbury's Premier Live Music Venue Albert's Shed is nestled in the heart of the town, opposite historic Rowley's House. It's here that a quirky old gent by the name of Albert sat in his Shed and feeling a little lost, pondered what to do with his night times.
He decided what could be better than a town centre location; somewhere to go to watch live sport in an afternoon, live music and entertainment every night of the week, combined with a wide range of real ales, craft beers, wines and spirits.
Every Tuesday it's Jam Night, beginning with open mic slots and gradually becomes one big jam session. A house band, drum kit and full PA sets Albert's night apart from the many imitators in the town.
Wednesday sees Albert's Songwriter's Showcase. Praised by the BBC for the quality of musicianship, every week we host three original acts from across the region. Followed by the hugely popular Indie Disco
While Albert is away, the Shed team secretly hosts our Thursday Karaoke night, every week. There's nothing quite like getting on the Shed stage, literally in the spotlight and belting out an epic number.
On Friday sees the weekend heat up in spectacular fashion. This is the night that changes everything for Shrewsbury. Downstairs you'll see the very best up-and-coming touring artists from across the UK and beyond. Catch them first before they go interstellar.
Upstairs in Albert's Loft, you'll find the best DJs from Shrewsbury and beyond playing alternative dance, from Techno through to Drum and Bass, Hip-Hop and Electroswing.
Albert never disappoints on the biggest night of the week and Saturday guarantees to bring the best cover bands to the Shed. If you're not singing along and dancing to your favourite hits, then you probably need to check your pulse.
Again Albert reopens his loft, possibly Shrewsbury's most unique cocktail bar which also stocks a huge selection of craft beers to be enjoyed with a wonderful balcony overlooking the town. Albert's Loft is available for private hire during the week and makes a perfect venue for a works Christmas party or any other kind of celebration.
Sunday may be called the day of rest, so Albert invites his favourite people to host a range of events from soul to jazz, and much more. Not to mention his favourite acoustic acts to wind up the week in typical Shed style.
And if all that isn't enough, Monday is interactive quiz night. Test your wits against the biggest brains in Shropshire. Cash prizes and each round we'll be spinning the drinks promo wheel of fortune.
Opening times
Monday

Closed

Tuesday

12:00 - 02:00

Wednesday

12:00 - 02:00

Thursday

12:00 - 03:00

Friday

12:00 - 03:00

Saturday

12:00 - 04:00

Sunday

12:00 - 02:00
Facilities
18+ only

Customer toilets

Dog friendly