Green Options Zero Waste
Upper Level, The Darwin Centre, Shrewsbury, SY1 1PL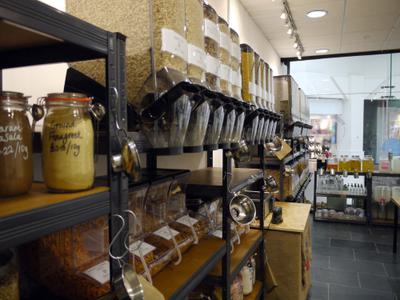 Information
A single-use plastic-free shopping experience.
We offer a wide range of edibles and multi-use items. You can buy as much or as little as you like from our gravity dispensers.
We are on hand for advice and help and can offer explanations of our products. Bring down your own containers for refilling or use our paper bags, you can also buy our jars.
Opening times
Monday

Closed

Tuesday

09:30 - 17:00

Wednesday

09:30 - 17:00

Thursday

09:30 - 17:00

Friday

09:30 - 17:00

Saturday

09:30 - 17:00

Sunday

Closed