Marshall & Marshall
9 College Hill, Shrewsbury, SY1 1LZ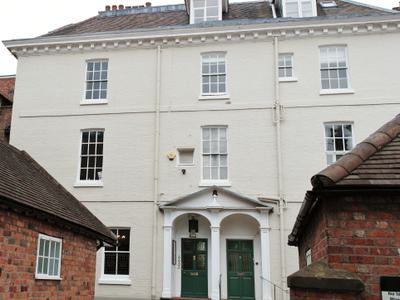 Information
Marshall & Marshall Ltd is a family-owned commercial and residential property investment company, established for over 40 years and based in Shrewsbury, Shropshire.
Each property is managed in-house and is well-maintained and regularly refurbished. The property portfolio includes a variety of mixed-use buildings, individual houses and apartments located in and around the historic centre of Shrewsbury, together with a range of shops, restaurants, offices and other commercial properties.
As a Landlord, Marshall & Marshall Ltd has built a reputation for being fair and considerate, providing personal and professional service and promptly attending to maintenance.
Opening times
Monday

08:45 - 17:15

Tuesday

08:45 - 17:15

Wednesday

08:45 - 17:15

Thursday

08:45 - 17:15

Friday

08:45 - 17:15

Saturday

Closed

Sunday

Closed