Moshulu
3 High Street, Shrewsbury, SY1 1SP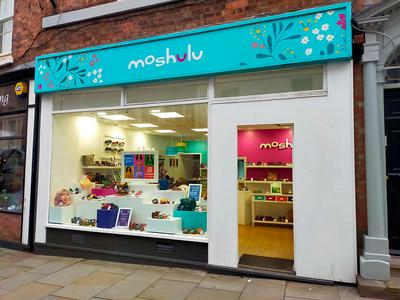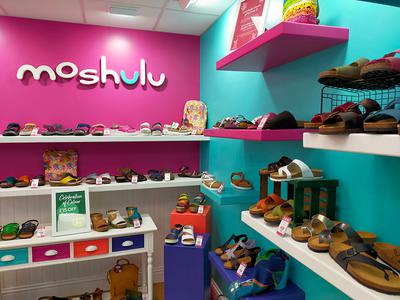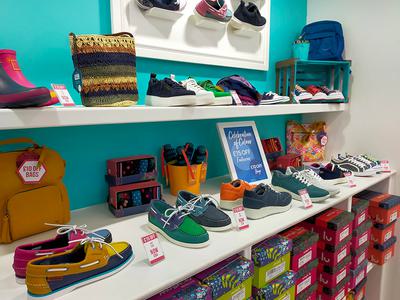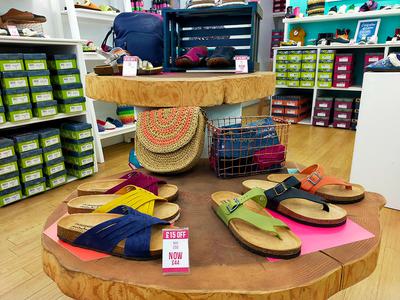 Information
Here at Moshulu, we believe that colourful things make everyone happy, which is why we design our products to be comfortable, fun and colourful!
OUR STORY
Devon is a lovely place to think about creating smiles, and our family business has grown from our love of this county's holiday spirit. It gives us the inspiration to create our colourful products, and since 1997 we've been sharing this love of colour with our customers.
WHERE WE BEGAN
In 1974 Henry and Jenny Fulls purchased a footwear import business based in Woodbury, Devon. This sparked a passion for all things 'shoe' which in turn spread to their three sons. 40 years, a re-brand, two websites and over 35 stores later Moshulu has become a brand known and loved by its customers for quality, colour and shoes that make you smile!
SHOES THAT MAKE YOU SMILE
We think about the perfect recipe every time we design a shoe. Using the best leather and fabrics, comfy cushioning underfoot, and beautifully flexible and bouncy soles, we make every style the best it can be, each with a splash of Moshulu colour!
OUR ETHOS
We believe;
In putting a smile into everyday
That colourful things make everyone happy
In fairness and honesty

Opening times
Monday

09:30 - 17:00

Tuesday

09:30 - 17:00

Wednesday

09:30 - 17:00

Thursday

09:30 - 17:00

Friday

09:30 - 17:00

Saturday

09:30 - 17:00

Sunday

11:00 - 16:00