Slogunz.Studio
1 Roushill Bank, Shrewsbury, SY1 1PN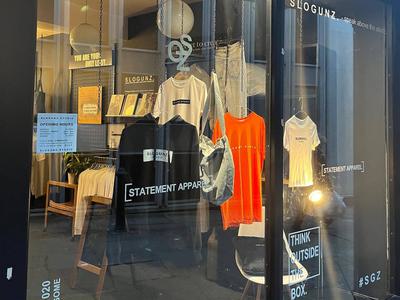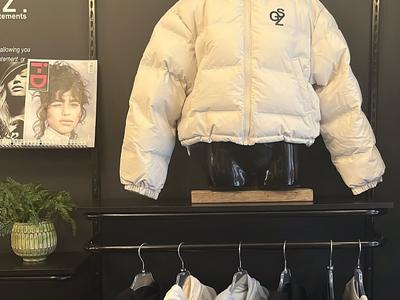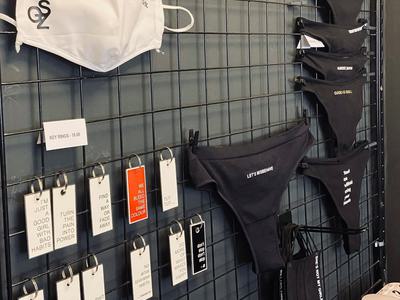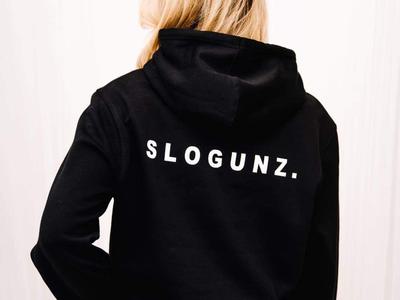 Information
Slogunz.Studio is a British company based in Shrewsbury, Shropshire.
Mother and daughters Nina, Izzy and Grace are building a business where the customer can engage with the team. They turn classic T-shirts and sweats into cherished belongings that tell a story, either with bold statements or personal hidden words to empower.
Founder Nina has a background in fashion design whilst Izzy is a graphic designer and model, working on typography and print artworks. Grace is behind the photography and styling for the shoots, together they share a passion for fashion, art and self-expression.
In a world full of noise, SLOGUNZ.STUDIO allows the customer to speak without saying a word.
They help you make your statement in style.
Opening times
Monday

10:00 - 18:00

Tuesday

10:00 - 18:00

Wednesday

10:00 - 18:00

Thursday

10:00 - 18:00

Friday

10:00 - 18:00

Saturday

10:00 - 18:00

Sunday

11:00 - 16:00