The Toybox
11, Wyle Cop, Shrewsbury, SY1 1XB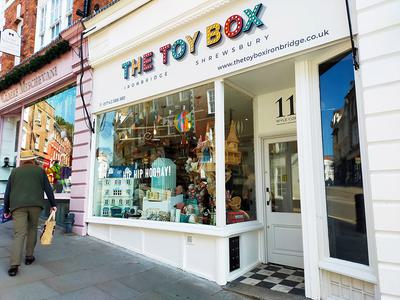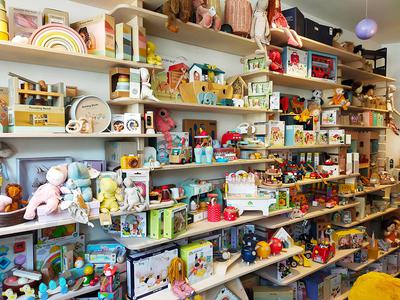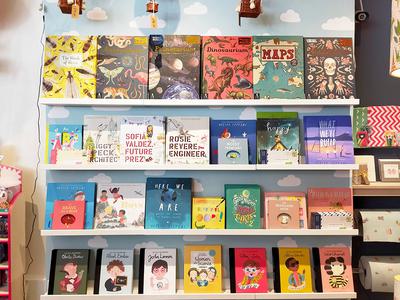 Information
The Toybox Shrewsbury is a young vibrant company run by Vonny Simons and her team of enthusiastic toy hunters, who are determined to bring you the most beautiful, high-quality toys on the market. We've been sourcing earth-friendly, sustainable, quality, fun and gorgeous toys for around three years now for our sister store in Ironbridge, and we are proud to say we have found our feet in wonderful Shrewsbury. We are frequently complimented on how nice it is to have a 'proper toy shop' back in the town.
We are not quite plastic-free yet but thanks to some very earth-conscious suppliers we're heading that way. Our toys are not only chosen for their sustainable qualities though... if they have a good strong and positive message along with being fun, then they'll also make the cut!
With many high-quality brands to our name; Maileg, Olliella, Tenderleaf, Little Dutch, Plan Toys, Djeco, Janod, Londji, Clockwork Soldier, Le Toy Van and Villac… to name a few, you will be sure to find the most beautiful gifts for your little ones, along with inspiring crafts, and engaging books and games.
We'd love you to pop by and see for yourself, Shrewsbury's real alternative to plastic toys.
Opening times
Monday

10:00 - 17:00

Tuesday

10:00 - 17:00

Wednesday

10:00 - 17:00

Thursday

10:00 - 17:00

Friday

10:00 - 17:00

Saturday

10:00 - 17:00

Sunday

Closed