Posted 05 Mar 2020
Your guide to 24 hours in Shrewsbury
Are you visiting Shrewsbury for only one day? With a wealth of history, culture, retail and cuisine it's easy to become overwhelmed with everything our town has on offer. We have selected some of the experiences and places that make Shrewsbury a true one-off.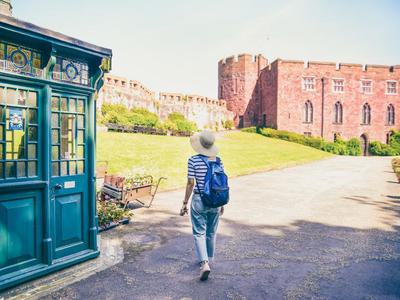 Are you visiting Shrewsbury for only one day? With a wealth of history, culture, retail and cuisine it's easy to become overwhelmed with everything our town has on offer. We have selected some of the experiences and places that make Shrewsbury a true one-off.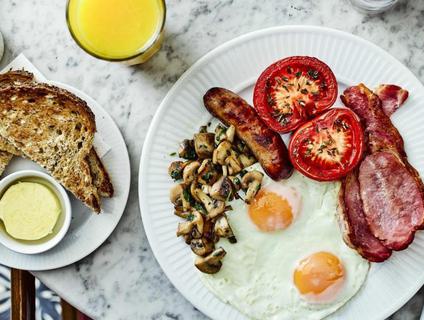 First stop of the day – breakfast! Or perhaps brunch if you prefer a slower morning.
Shrewsbury's cobbled streets are packed with quirky places to eat, cool cafés and one off delis. Whether you're after a hearty Full English, a light bite or something more health conscious, we have every aspect of breakfast culture covered.
Ginger and Co is one of Shrewsbury's most popular coffee shops. Brunch is served between 8.30am and 3.30pm, and offers a selection of dishes to tingle the taste buds, including chia seed pudding, pancakes and a homemade sourdough topped with a number of tantalising toppings.
Established favourite Côte Brasserie is located in Shrewsbury's historic town square, and serves breakfast until 12pm. Start your day with a continental flair, with French pastries, crepes or a cooked breakfast.
If you're looking for more quintessentially British fare, Number Four is a firm breakfast favourite amongst locals. Serving breakfast until 11.30am indulge in a full English, porridge, smoked salmon and many more delectable treats.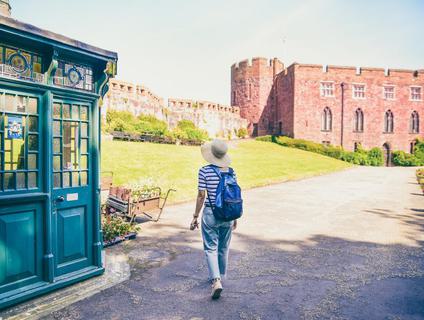 A county town founded in 800AD, Shrewsbury has a number of historically and culturally significant sites all waiting to be explored.
The best way to see Shrewsbury is by water, the River Severn encircles the town in an almost perfect loop providing beautiful sweeping vistas. See the sights from the comfort of The Sabrina Boat which runs six tours a day, hourly from 11am to 4pm.
Wandering through Shrewsbury's streets gives the perfect opportunity to soak in the town's history. Shrewsbury Museum and Art Gallery operate throughout the year. Leaving from Shrewsbury Museum and Art Gallery, the guided walking tours operate Monday to Sunday at 2.30pm and Saturdays at 11am between May and September. Historical discoveries, supernatural scares or medieval detectives, join one of Shrewsbury's guides for an expert amble.
For something a little more private, the Visitor Information Centre inside the museum also offers year-round self-guided walking tours of Shrewsbury, including Darwin's childhood, Shrewsbury's ancient architecture and many more.
Other must-see places of interest include Shrewsbury Flaxmill Maltings, the grandfather of all skyscrapers, Shrewsbury Castle, Library, the four Churches, and the Quarry and Dingle.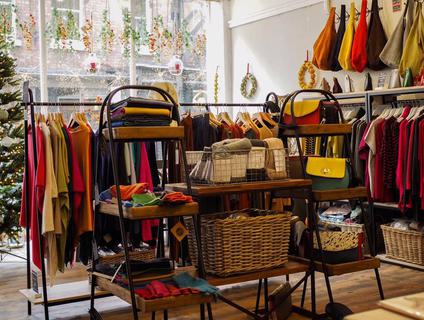 If a spot of retail therapy is more your thing, then take time to discover Shrewsbury's eclectic shopping scene. The town plays host to many of the popular big chains, but they find themselves heavily outnumbered by Shrewsbury's thriving independents.
There are endless boutiques and quirky one-offs, all tucked away in Shrewsbury's shuts and passages. Wyle Cop is a must-visit, home to the longest row of uninterrupted independent shops in England. T­here you'll find a wonderful mix of everything from designer clothing and jewellery to vintage finds and flowers.
Shrewsbury also has a number of monthly markets, including the Farmers Market, which brings the best of the Shropshire fields straight to the heart of our town, and the Made in Shropshire Market, where the very best of local designers and makers come and sell their wares.
The award-winning Shrewsbury Market Hall is a must-see. Full to bursting with amazing eateries and street food venues, fantastic fresh produce, artisan food and drink, artists and designer-makers, retail and more! Six times a year the Market Hall hold their Late Nights, where you can enjoy the relaxed family-friendly atmosphere along with delicious dining and a spot of twilight shopping.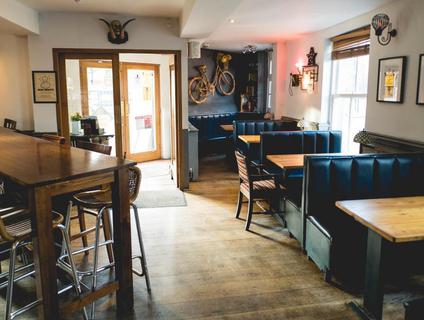 Once you've had your fix of Shrewsbury, settle down for the evening in one of our intimate pubs.
The Alb is a favourite among town residents and visitors alike. Offering local, freshly prepared, quality food with a modern twist, and cocktails prepared by award-winning cocktail bartenders. Conveniently located close to the Shrewsbury's transport links, The Alb is a safe and friendly venue, providing a warm welcome to everyone, children and adults alike. The décor consists of zany artwork and comfy sofas, as well as a back bar to boast about.
If you're after a more traditional pub, The Coach and Horses has consistently received high praise in CAMRA's Good Beer Guide. The pub is a peaceful haven set off from the main shopping areas, in a quiet side street. It features a wood-panelled bar, small side snug area, and a large lounge where meals are served. There is always a good choice of local real ale, including Shropshire Lad and Oracle.
Original Shrewsbury is run on behalf of Shrewsbury BID and its members, it is therefore not a complete representation of all businesses operating within Shrewsbury.
Not all businesses can be included in every feature, however if you believe you should have been included please contact content@originalshrewsbury.co.uk.
If you would like your business to be involved with the Original Shrewsbury platform you can read more about voluntary membership here.