Wyle Cop
Wyle Cop is reputed to be the longest row of uninterrupted independent businesses in the UK.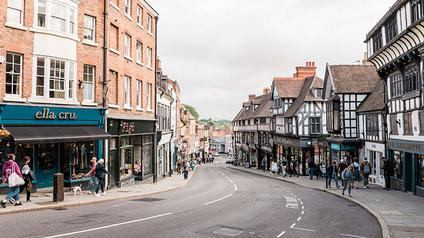 About Wyle Cop
Take time to explore this eclectic mix of independent retailers, here you'll find everything from designer clothing and jewellery to vintage finds and flowers. Scattered along the Cop you can also find a selection of Shrewsbury's outstanding eateries and coffee shops, as well as some truly unique, and award-winning hotels.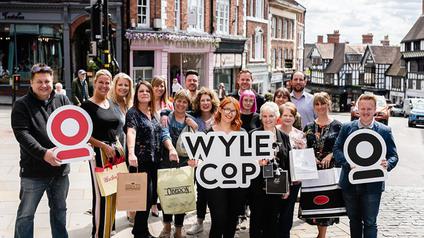 Notable history
Wyle Cop is a beautiful example of Shrewsbury's architectural history. Overlooking the street are many of our town's 16th and 17th century timber-framed buildings, and the Cop is home to 39 of Shrewsbury's almost 800 listed buildings!
The Lion Inn, situated at the top of Wyle Cop, was a coaching inn central to many routes through the Midlands. A coach run from London to Shrewsbury was completed in 16 hours during the 1700s by a coach known as the Shrewsbury Wonder, which was based at the Lion Inn.