Shrewsbury 10K
Next event date
Sun, 7th Jul 2024 - 09:00 - 12:30
The Quarry, Shrewsbury, SY1 1JL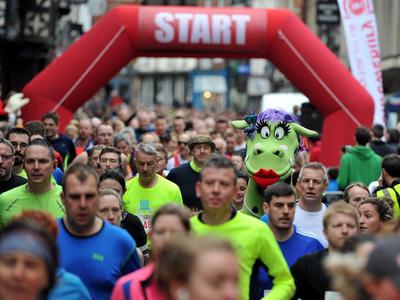 About this event
The Wace Morgan Shrewsbury 10k is the ultimate town race – Run it with family and friends, run for charity, or just to push yourself with a new challenge!
Starting at the iconic Quarry Park, the Wace Morgan Shrewsbury 10k starts with a fantastic route through one of Britain's finest and most beautiful medieval market towns within the first few kilometres. You'll take on some hills within the first 3km, enjoying some of Shrewsbury's residential areas and the town's major river crossings before passing through the grounds of the prestigious Shrewsbury School.
After the halfway point, you'll head back towards the town centre and will be welcomed back to the beautiful tree-lined Quarry Park with support from the many spectators. Our 10k event has built a fantastic following of runners and supporters who will be with you every step of the way until the end!
Road closures
Road closures will be in place between 08:00 and 12:30, with the roads closed at different times for short durations while runners pass . Marshals will be placed throughout the route to provide assistance and direction as required.
The roads affected are: Claremont Bank, Bridge St, Barker St, Bellstone, Shoplatch, Mardol Head, High Street, Milk Street, Princess Street, College Hill, Swan Hill, Cross Hill, St. Johns Hill, Welsh Bridge, Frankwell, Frankwell RA, The Mount, Richmond Dr, Copthorne Pk, Copthorne Rd, New St, Porthill Rd, Shrewsbury School grounds, Ashton Rd, Canonbury, Kingsland Rd, Longden Coleham, Coleham Head, English Bridge, St. Julians Cresc, St Julians Friars, Victoria Ave (The Quarry)