Shrewsbury Food Festival
Next event date
Sat, 29th Jun 2024 - 10:00 - 18:30
The Quarry, Shrewsbury, SY1 1JA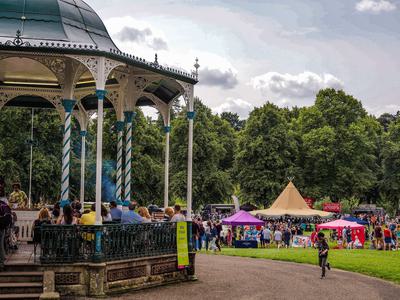 About this event
As the Shrewsbury Food Festival launches in to a new decade, we will be bringing you a world of tantalising food and drink, all perfectly wrapped up in a festival that includes the best chefs and culinary delights!
Shrewsbury Food Festival is a brilliant day out in the town that will not only fill your stomach with tasty treats. it will fill you with pride to be supporting so many fantastic local food and drink producers.
We have our exhibitors. as well as cookery demonstrations, chef school, a field to fork area, dog creche, kids zone, live music and much more!
All event dates
Saturday 29 June 2024, 10:00 - 18:30
Sunday 30 June 2024, 10:00 - 17:00