Posted 25 Jan 2022
4 original places to stay in Shrewsbury
Whether you're coming for business, holiday or a weekend getaway, Shrewsbury has a wealth of hostelries to suit all tastes and budgets to guarantee a good night's sleep.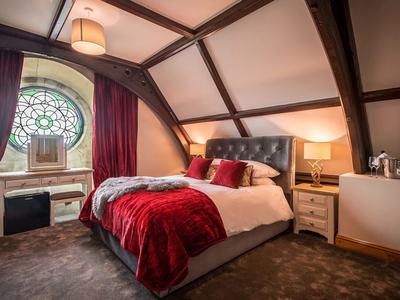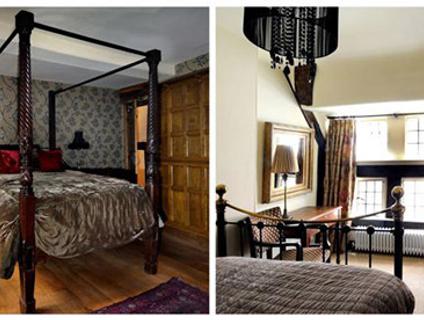 The Golden Cross
Reputed to be the oldest licensed public house in Shrewsbury, The Golden Cross has an unbroken history of hospitality stretching back to 1428. Less well known, perhaps, is the existence of The Golden Cross Tunnel, a secret passageway that allowed the monks of nearby St Chad's to escape to the Inn for a dram without being spotted by the general public.
Situated by Old St Chad's Church, the restaurant and hotel is the perfect base to explore historic Shrewsbury.
Offering five fully modernised bedrooms, each is beautifully finished incorporating the medieval timber framework to retain their unique character.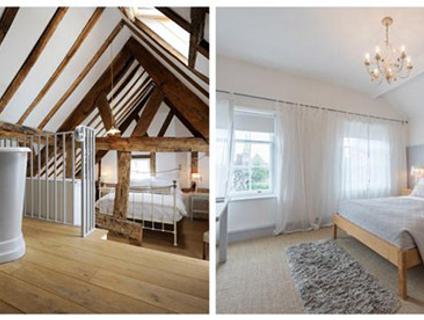 The Lion & Pheasant
The Lion and Pheasant is one of Shropshire's most stylish and prestigious townhouse hotels and restaurants. Renowned for its delicious seasonal menu, the restaurant is a hit with locals and visitors alike.
The hotel also offers 22 individually styled, contemporary en-suite rooms. The interiors are fresh and calm – the perfect place to rest your head after a long day exploring Shrewsbury.
The Lion and Pheasant also offers three riverside self-catering cottages, sleeping 2-4 people apiece.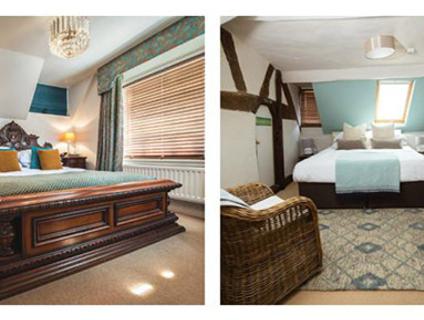 Drapers Hall
Recently renovated under new ownership, Drapers Hall is a beautiful mix of luxury and history, with all the modern conveniences that you require in the 21st century.
Conveniently located above their sister restaurant, Rhubarb, Drapers Hall offers 6 en suite bedrooms in this jaw-dropping Grade II listed Tudor building.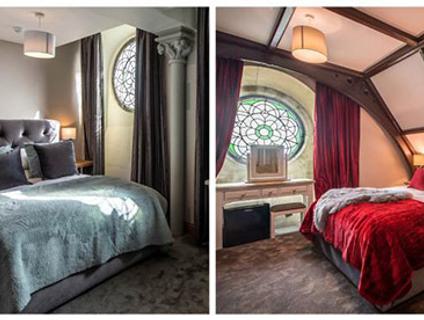 St Nicholas
Located within a renovated 18thcentury Presbyterian Chapel, St Nicholas is home to a bar and grill, and five luxury boutique en suite rooms.
Each room is truly unique, incorporating many of the original architectural features of the building. The impressive 18thcentury stained glass windows are particularly eye-catching, with views overlooking both Shrewsbury library and castle.
A two-minute walk from both the train station and main shopping area, St Nicholas is in a prime location for visitors coming to the town via the historic Shrewsbury train station.
Original Shrewsbury is run on behalf of Shrewsbury BID and its members, it is therefore not a complete representation of all businesses operating within Shrewsbury.
Not all businesses can be included in every feature, however if you believe you should have been included please contact content@originalshrewsbury.co.uk
If you would like your business to be involved with the Original Shrewsbury platform you can read more about voluntary membership here.