Ask Italian
23 High Street, Shrewsbury, SY1 1SS, United Kingdom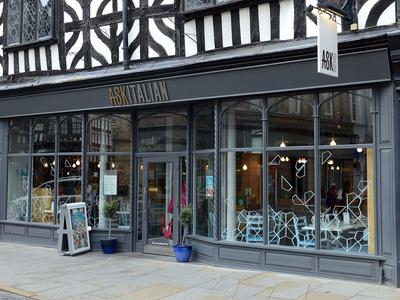 Information
Everything at ASK Italian is inspired by Italy - from the authentic Italian food to the easy going atmosphere, warm service and fresh design.
Specializing in Sicilian cuisine, its name (ASK) is an abbreviation of Authentic Sicilian Kitchen. The man behind the menu is Theo Randall. Over the last 3 years he's put in thousands of hours in the kitchen to create an authentic Italian experience.
For information on their menu and opening hours, please see their website.
Opening times
Monday

11:30 - 21:30

Tuesday

11:30 - 21:30

Wednesday

11:30 - 21:30

Thursday

11:30 - 21:30

Friday

11:30 - 22:00

Saturday

11:30 - 23:00

Sunday

11:30 - 22:00