Caffé Mondi
16 Wyle Cop, Shrewsbury, SY1 1UX, United Kingdom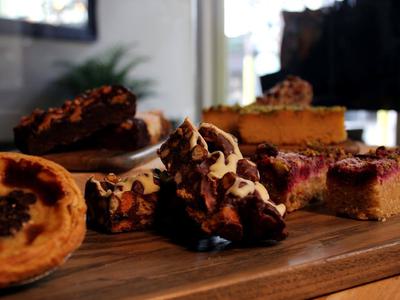 Information
Caffè Mondi was established in 2020, right in the middle of a pandemic like most of us have never experienced!
We decided not to be beaten, but to fight back in the best way we know - with a friendly smile and a great cup of coffee. We decided to move our business to the lovely historic town of Shrewsbury and set up in the heart of Wyle Cop.
We use our extensive experience in the coffee shop industry to partner with companies who produce, what we deem to be, the finest products. This allows us to give you the best experience, ensuring you're left with the feeling of wanting to come back time and time again. We're proud to use companies like Extract Coffee, Cakesmiths, Exploding Bakery and many more. We also love to support local businesses, including milk and butter straight from the farm and locally sourced artisan breads.
As an independently owned coffee shop we work hard to create a great atmosphere - serving an extensive choice of speciality drinks made by our baristas which are complimented by a wide selection of freshly made food, including sandwiches, homemade cakes and daily specials, as well as lovely vegan options.
Our aim is to bring you great food and drink in friendly surroundings, whether you join us for a catch up with friends, a business meeting or just some you time.
We hope to see you soon!
Opening times
Monday

08:00 - 17:00

Tuesday

08:00 - 17:00

Wednesday

08:00 - 17:00

Thursday

08:00 - 17:00

Friday

08:00 - 17:00

Saturday

08:00 - 17:00

Sunday

09:00 - 16:00