Domino's Pizza
22 Shoplatch, Shrewsbury, SY1 1HS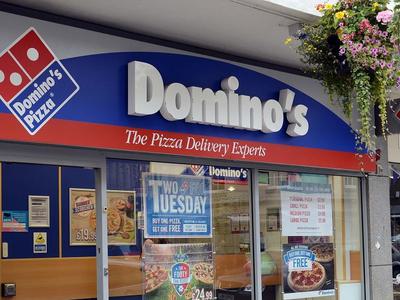 Information
Domino's is the world's leading pizza delivery company, with a loyal fanbase of pizza lovers around the globe.
Domino's has a passion for delivering delicious, freshly made pizza, which has seen it receive many accolades. Domino's pizzas are all made to order using the best quality ingredients.
Each fresh dough base is topped with vine-ripened tomato sauce and real mozzarella cheese, before being customised with mouth-watering toppings from around the world.

Opening times
Monday

11:00 - 23:00

Tuesday

23:00 - 23:00

Wednesday

23:00 - 23:00

Thursday

23:00 - 23:00

Friday

23:00 - 02:00

Saturday

23:00 - 02:00

Sunday

23:00 - 23:00