Flying Tiger Copenhagen
Upper Level, The Darwin Centre, Shrewsbury, SY1 1PL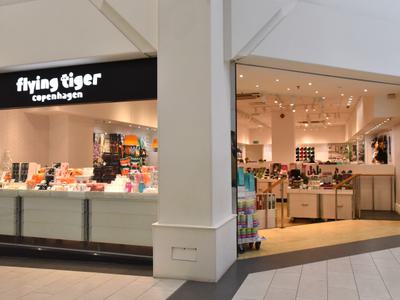 Information
Flying Tiger Copenhagen's dedicated design team who has won numerous international design awards for their imaginative and amazing design work.
Packed with more than 1500 products and limited edition collections every second week, our stores are never the same and always amazing.
Acting responsibly and with integrity is deeply engrained in Flying Tiger Copenhagen; it is part of our DNA to do things the right way. We strive to do things the right way and make sure our products are produced in respect of ethical, social and environmental standards.
Opening times
Monday

09:00 - 17:00

Tuesday

09:00 - 17:00

Wednesday

09:00 - 17:00

Thursday

09:00 - 17:00

Friday

09:00 - 17:00

Saturday

09:00 - 17:00

Sunday

10:30 - 16:30