The Fragrance Shop
Upper Level, The Darwin Centre, Shrewsbury, SY1 1PL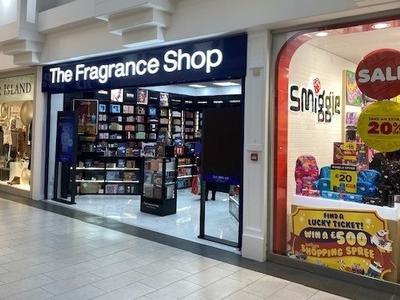 Information
Established in 1994, The Fragrance Shop is the UK's largest independent, fragrance retailer.
Our aim is to make mainstream and luxury fragrances affordable and accessible. We showcase over 150 fragrance brands and over 200 beauty brands, all of which are available for you to browse online at your leisure. Don't forget our fabulous selections in-store too!
We pride ourselves in delivering outstanding service to our customers and have recently been awarded for excellent customer service. Whether you choose to shop in one of 199 stores, online or over the phone our friendly team are on hand to help make finding the perfect fragrance a pleasurable experience for all.
Here at The Fragrance Shop, we're committed to you, our fabulous customers. We want you to enjoy shopping with us, whether you're looking to treat yourself or searching for the perfect gift, we're here for you - however you choose to shop.
Opening times
Monday

09:00 - 17:30

Tuesday

09:00 - 17:30

Wednesday

09:00 - 17:30

Thursday

09:00 - 17:30

Friday

09:00 - 17:30

Saturday

09:00 - 17:30

Sunday

10:30 - 16:30