Posted 25 Jul 2023
Free things to do for families in Shrewsbury this summer
Everyone knows the summer holidays can add up, but the best bit about visiting Shrewsbury is that your holiday doesn't have to break the bank!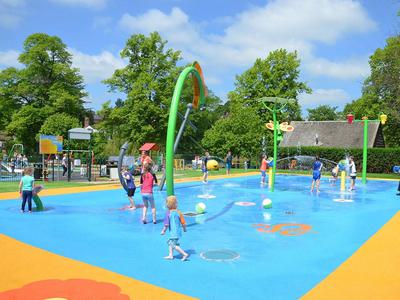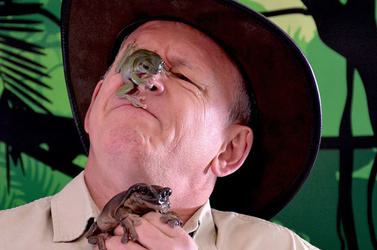 6 weeks of summer at The Parade
Every Wednesday throughout the summer holidays The Parade is hosting a series of exciting FREE drop-in events to help you entertain the little ones!
July 26th @3pm - Animal exploration with Corner Exotics
August 2nd @12pm, 1pm and 2pm- Story time with Jake Evans Storyteller
August 9th @10am - Explosive entertainment with Fun Science
August 16th @10.30am, 11.45am and 1pm - Big laughs with PJ Children's Entertainer
August 23rd @10am - Circus workshop with Circus Sensible
August 30th @11am and 2pm - Biscuit decorating with The River View Cafe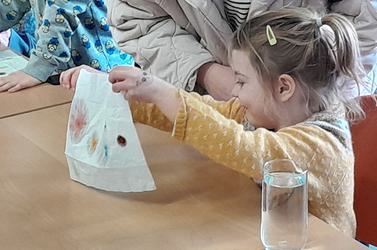 Fun-filled workshops at Shrewsbury Flaxmill
Throughout the summer holidays, Shrewsbury Flaxmill is hosting a series of FREE entry events and workshops.
Join local artist Jamila Walker on a Story Scavenger Hunt and explore the Flaxmill's site seeking out visual inspiration. Or pick up an I Spy Adventure trail, to learn more about the grandfather of skyscrapers.
Every Thursday throughout the summer holidays you can explore science and engineering with a series of drop-in, hands-on sessions. Or join DRAWN and explore the site for inspiration to design and make your own festival-style headdress, crown, or tiara.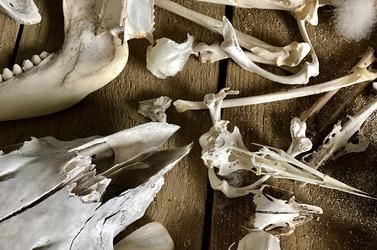 Explore the UK's wildlife at The Cut
Just a stone's throw from Shrewsbury's town centre you can find The Cut, home to Shropshire Wildlife Trust and a haven for budding naturalists. Throughout the summer holidays they're holding a series of FREE drop-in sessions exploring the flora and fauna that can be found across the UK.
July 27th - Explore the Shore

August 3rd - Brilliant Butterflies and Marvellous Moths
August 10th - Beneath The Feathers
August 17th - Pondlife
August 24th - Pollinators - Bees, Beatles and Bugs in the Garden
August 31st - Bones Bonanza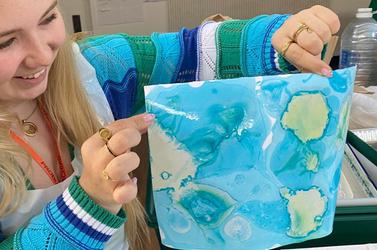 Making marks with Make + See
Throughout August local artist Katie is being joined by three guest artists for a series of FREE art workshops, all themed around 'mark-making'.
August 4th - Marbled Clay Collages
August 11th - Mark Making Machines
August 18th - Natural Clay Marks
August 25th - Making Marks With Shapes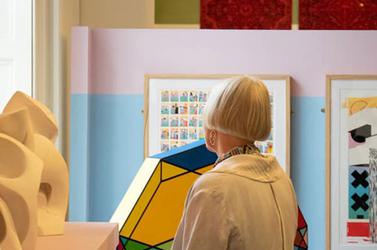 Free entry to Shrewsbury Museum and Art Gallery
Entrance to Shrewsbury Museum and Art Gallery is now FREE! Explore over 1,000 years of local history with permanent exhibits exploring Shropshire's flora, fauna, and history.
This summer you can explore the works of internationally renowned artists including Salvador Dali, Damien Hirst, Banksy, L S Lowry and more at The Inspirational Exhibition, the new Forgotten Faces exhibit features portraits of local people from whose identities and personalities have been lost to history.
SMAG is hosting an Archaeology lab drop-in day on July 28th and a free Drawn! Workshop on August 3rd, and regularly holds low-cost children's events.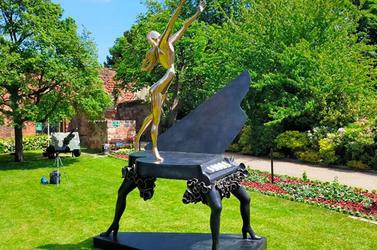 Explore The Dali Sculpture Trail
This summer, three sculptures from the world-famous surrealist artist Salvador Dali are heading to Shrewsbury's town centre!
Until August 31st you can find them at Shrewsbury Castle and Shrewsbury Museum and Art Gallery, alongside two sculptures from Midlands-based artist Jacob Chandler in The Dingle.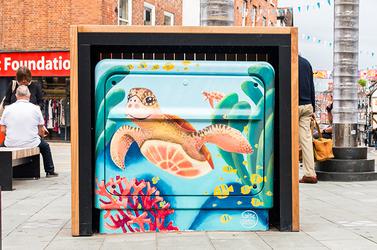 Discover Shrewsbury's Mini Murals
During the summer of 2021, Shrewsbury's artists came out in force to decorate 13 of Shrewsbury's town centre BT Boxes.
Sticking with an animal theme, you can find everything from bears to foxes and octopuses hidden amongst Shrewsbury's streets.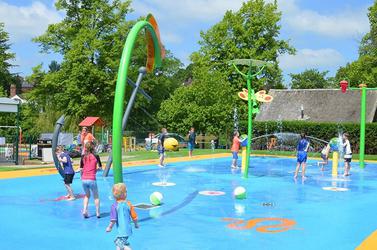 Soak up the sun at The Quarry Splash Park
Get your towels at the ready - The Quarry Splash Park has reopened for the summer! Find the splash park at the bottom of The Quarry, next to Porthill Bridge, open daily 10.30am-6pm until mid-September.
Kids eat and go free offers